INDIVIDUAL BADGES
COMBAT INFANTRYMAN BADGE (CIB)
The CIB is awarded to only those who have an infantry
MOS - Military Occupation Specialty. The requirement
- during the Vietnam era - was to have served 60 days in a hostile fire area and/or to have been
engaged in an exchange of hostile fire.
COMBAT MEDICAL BADGE (CMB)
The requirements for the CMB is the same as those of
the CIB except it is awarded only to those who have
INDIVIDUAL AWARDS - IN ORDER OF RANK
MEDAL OF HONOR (CMH)
The Nation's highest award for heroism, awarded to those who distinguish themselves
through "conspicuous gallantry and intrepidity at the risk of his or her life above
and beyond the call of duty while engaged in an action against an enemy of the United States
SP4 Donald Ward Evans, Jr. -- 27 January 1967 -- HHC Medic (Co. A assigned)
DISTINGUISHED SERVICE CROSS (DSC)
Second highest award for extreme gallantry and risk of life in actual combat with an armed enemy
force. Actions that merit the Distinguished Service Cross must be of such a high degree to be above
those required for all other U.S. combat decorations but not meeting the criteria for the Medal of
SILVER STAR (SS)
Third-highest combat military decoration that can be awarded to a member of any branch of the
United States armed forces for gallantry in action or valor in the face of the enemy.
PURPLE HEART (PH)
The award is given to only those who sustained wounds received as a direct
result of hostile action. Approximately 65 -70% of combat troops received
this medal. Too many to list, you know who you are.
AIR MEDAL (VALOR)
Awards may be made to recognize single acts of merit or heroism, or for
meritorious service for those personnel who are on current crew member or
non-crew member flying status which requires them to participate in aerial
flight on a regular and frequent basis in the performance of their primary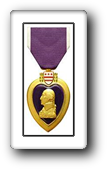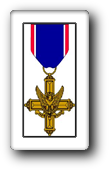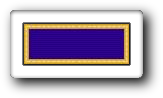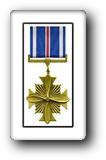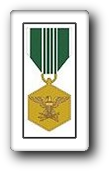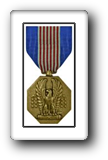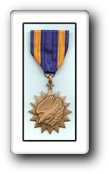 It seemed, at least while I served in Vietnam that some units were more gracious than others in recognizing valor
or heroism and therefore issued more medals than other companies or units. If the truth be known, many soldiers
were not recognized at all for the many times they put their lives on the line. As it was, in their minds, they were
simply doing their duty to their buddy, squad, platoon or company and were not seeking out the glory that many
others went to great lengths to receive, to get recognition that was not justly deserved.
In my humble opinion,
Sarge Arnold Krause
P.S. After updating this list of medals, I stand my my previous statement even more, especially after reading most
of the Tropic Lightning Newsletters which described the numerous conflicts and battles we were in. Some
engagements simple seem to be ignored when it comes to recognition of honor.......-Sarge 4/19/2014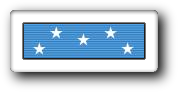 Advisory 15 March 1962 - 7 March 1965
Defense 8 March 1965 - 24 December 1965
Counteroffensive 25 December 1965 - 30 June 1966
Counteroffensive, Phase II 1 July 1966 - 31 May 1967
Counteroffensive, Phase III 1 June 1967 - 29 January 1968
Tet Counteroffensive 30 January 1968- 1 April 1968
Counteroffensive, Phase IV 2 April 1968 - 30 June 1968
Counteroffensive, Phase V 1 July 1968- 1 November 1968
Counteroffensive, Phase VI 2 November 1968 - 22 February 1969
Tet 69-Counteroffensive 23 February 1969 - 8 June 1969
Summer-Fall 1969 9 June 1969 - 31 October 1969
Winter-Spring 1970 1 November 1969 - 30 April 1970
Sanctuary Counteroffensive 1 May 1970 - 30 June 1970
Counteroffensive, Phase VII 1 July 1970 - 30 June 1971
Consolidation I 1 July 1971 - 30 November 1971
Consolidation II 1 December 1971 - 29 March 1972
Cease-Fire 30 March 1972 - 28 January 1973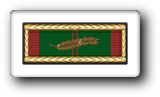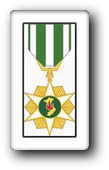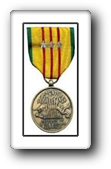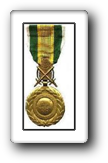 VIETNAM MILITARY MERIT MEDAL
The Vietnam Military Merit Medal (VMM), the highest military decoration of South Vietnam during the
years of the Vietnam War. The VMM medal was the Vietnamese equivalent to the United States Medal of
Honor and was authorized to those enlisted soldiers who had performed extreme acts of bravery or had
given their lives in armed combat with enemy forces of Vietnam.
PFC David J Schultz - Co C KIA'd 4/4/1968
PFC Gerald Thomas Le Blanc - Co C. KIA'd 5/17/1968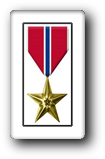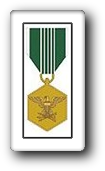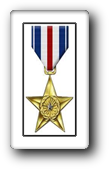 VIETNAM SERVICE MEDAL (VSM)
Issued to any service member who served for a period of 30 days or more attached to an organization
participating in or directly supporting ground (military) operations or attached to or regularly serving
for one, or more, days aboard a naval vessel directly supporting military operations in the Republic of
Vietnam between 1965 and 1975. The Department of Defense established thirty military campaigns
during the Vietnam War. For those service members participating in one or more campaigns, a service
star is authorized on the Vietnam Service Medal. Silver service stars are issued in lieu of five bronze.
2nd/12th VIETNAM CAMPAIGN PARTICIPATION*
Presidential Unit Citation
(Army), Streamer embroideed SOUI TRE, VIETNAM
(2nd Battalion, 12th Infantry cited; Department of the Army General Order 59, 1968)*
* The 'solid-royal-blue' ribbon framed in gold metal Presidential Unit Citation may only be worn by
2/12th Inf participants of the battle. It is worn over the right pocket - as opposed to all other
medals and decorations which are worn over the left pocket of the uniform.
REPUBLIC OF VIETNAM CROSS OF GALANTRY WITH PALM
Streamer embroidered VIETNAM 1966-1967, 2nd Battalion, 12th Infantry, 4th Division cited in GA
DO 21, 1969, then amended by DA GO 48, 1971)** changing the period October 1965 to August
1966 to August 1966 to 1967. Further added second award for period August 1967 to 1968 and
revoked GA DO 21, 1969. Third award of the Republic of Vietnam Cross of Gallantry with Palm,
Streamer embroidered VIETNAM 1968-1970, 2nd Battalion, 12th Infantry, 25th Division cited; DA
**UNIT Citations of the Vietnamese Cross of Gallantry are worn over the right pocket. Every
soldier who served in Vietnam with the 2/12th Infantry during these periods is authorized to
wear this unit ribbon on the right breast of the uniform. INDIVIDUAL awards of the Cross of
Gallantry are worn with other badges and ribbons on the left breast.
VIETNAMESE CIVIL ACTION MEDAL 1ST CLASS W/OLC
The Vietnam Civil Actions Medal was a decoration of South Vietnam which was first
established in 1964. The decoration is a mid-level service award which was awarded to
any member of the Vietnamese military who performed outstanding civic service to the
state or who participated in civil service actions of significant benefit. The Vietnam Civil
Actions Medal was awarded in two classes, with the first class intended for commissioned
officers and the second for enlisted personnel.This medal was awarded to many units
within the 25th Div., including the 2/12th Inf. Reg.
The medal is for individuals who served
between 15 March 1966 and 21 January 1970 and was issued as a 1st class medal.
*Bronze Battle Star authorized to be worn on Vietnam Campaign Medal for each period served;
Fifth (5) campaign upgrades to Silver Battle Star. Bold indicates 2/12th participation
VIETNAM CAMPAIGN MEDAL (ISSUED BY RVN)
Issued to all who served in the RVN defense from 1960 to 1972.The Vietnam Campaign Medal is a
military recognition awarded by the Republic of Vietnam, (also known as South Vietnam), to any
member of the United States, Australian, New Zealand and allied military forces serving six
months or more in support of Republic of Vietnam military operations.
DISTINGUISHED FLYING CROSS (DFC)
Awarded to those who distinguishes himself or herself in support of operations by heroism or
extraordinary achievement while participating in an aerial flight.
Awarded while serving in any capacity with the Army of the United States, to a soldier who distinguished
himself or herself by heroism not involving actual conflict with an enemy.
BRONZE STAR (Valor) (BS/V)
Fourth highest award given for bravery, acts of merit, or meritorious service.

2/12th Infantry Unit Citations, Badges. Individual Awards ( Vietnam Only )


UNIT DECORATIONS and Battalion Campaign Streamers



SUOI TRE - VIETNAM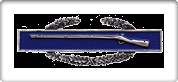 NOTE: The medals listed on this page came from two sources: The TROPIC LIGHTNING NEWS, and from men who indicated they had received the award. The TLN is not 100% accurate in that some men were listed multiple times, so I did not know if they were getting a second award or not, and some medals that were listed did not distinguish whether they were for valor or merit. I leave it to the individual to help me correct any errors they may see on these lists. Lastly, any medals that may have been earned from Oct '66 to Mar '67 do not show up in the TLN newletters. I do not know if the 4th Div newsletter ( Ivy Leaf) covered the 2/12th during this period. - Sarge (updated 2/1/2017)
BRONZE STAR (MERIT) (BS/M)
Fourth highest award given for bravery, acts of merit, or meritorious service.

ARMY COMMENDATION MEDAL (VALOR) [ARCOM/V)]
For sustained acts of heroism or meritorious service. For valorous actions in direct contact with an enemy force, but of a lesser degree than required for the award of the Bronze Star.
VIETNAMESE CROSS OF GALLANTRY (GOLD STAR)
Vietnamese Cross of Gallantry, the Gallantry Cross was awarded to any military personnel who have accomplished deeds of valor or displayed heroic conduct while fighting an enemy force.

SFC Tsuzuki Kimura -- Co. A
ARMY COMMENDATION MEDAL (MERIT) [ARCOM/M)]
For sustained acts of heroism or meritorious service. For valorous actions in direct contact with an enemy force, but of a lesser degree than required for the award of the Bronze Star.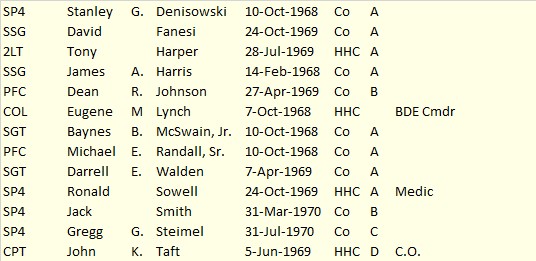 Definitions:
PUC or Presidental Unit Citation is equal to the DSC, Distinguished Service Cross, the Nation's 2nd highest award for Valor
VUC or Valorous Unit Citation is equal to the SS, Silver Star
MUC or Meritorious Unit Citation is equal to the LM, Legion of Merit