Home of the 2/12th Inf Regiment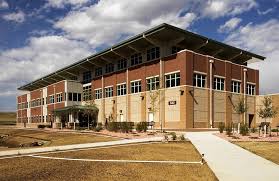 4th Brigade Combat Team
"Warrior Brigade"
The 2/12th Inf Regiment today is commanded by LTC Richard Garey and CSM Richard Mulryan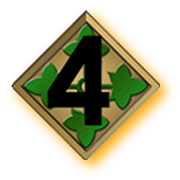 Visit to Ft Carson, Colorado (photos at bottom of story)
October 4th, 2013 the next day, we were picked up at the hotel by 1LT Henson and taken to the post where we visited the building that housed the companies, their lockers, armories, and the motor pool. It gave us a second chance to exchanges words with some of the troops and to listen to their thoughts and questions.






We had a chance to see some of the equipment they are using today. The helmet they wear today is about a ½ inch thick and can deflect most small arms. The helmet weights about 3.5 pounds not adding their night vision goggles. Inside and located in the crown is a square device that measures shocks created by explosions. This helps assess the soldier's physical state in preventing traumatic brain injury or TBI. Not every ACH helmet (Advanced Combat Helmets) is equipped with these devices. The 4th Division was a test to see and meaure the effects of explosions during their tours in Iraq and Afghanistan.
Each soldier is required to wear a protective vest that has front, back and side plates. The vest weights a modest 33 pounds. They carry a 10 pound water reservoir, 10 pounds of ammunition, and the M4 that they pack fully equipped, adds another 10-11 pounds. They wear additional clothing depending on the temperature, gloves and knee and elbow pads. At a minimum, they're wearing 60-70 pounds of gear and have to fight in temperatures in Afghanistan that can reach 120 degrees or more in the summer. To top all of this off, where they have been deployed to, is rocky mountains of which everything is uphill. So, it's important that they monitor the distance and elevations of the patrols they are on to ensure they have both the physical strength, right amount of supplies (water and ammo) to carry out their mission and return safely.
We stopped by the armory and looked at a few weapons, including the M4. All I can say is they are heavy, more heavy than a full loaded M14 if you can remember that weapon. There was another weapon similar to a smaller version of the M60 and was described as having a titanium frame and capable of firing more accurately when handheld but is usually fired using the tripod. We were told that they had more moving parts and required a fair amount of maintenance to function properly.
The motor pool was next on the visitors list. We got to climb into a MaxPro, which seats 4 and has a turret mounted on top but is fired remotely from the interior of the truck. The tires have air compressors attached in case of punctures. The sides have shields to predetonated any RPG's and then have to penetrated over 5 ½" of steel plate. The interior of the truck is sealed to keep IED blasts from injuring those riding inside. The problem the men face are twofold. The trucks are very noisy inside so they have to wear headsets to talk. Because of this they cannot tell if they are being fired upon, so they have to stop and open the doors to listen to tell. The windows are bullet proof, but the visibility is fairly poor. There are electronics everywhere.
The driver has night vision mounted above him that he can swing down when he needs it. The truck has a mapping system that constantly shows their geographical location. They can point on the display if they are receiving fire and the equipment then calculations the coordinates target return fire. The truck weights around 15 tons. When the troops cannot use military channels, because cell phone coverage is so good, they can use their Afghanistan cell phones to call the base.
The 4th BCT (brigade combat team) has everything including scout units and air cavalry. They have added an air strip on the fort for the Apache and Kiowa helicopters to use and will soon be joined by the 4th Aviation Brigade.
The new army and Ft Carson is really something. This is the first time on a base for most of us since we left the service. No wooden buildings exist, just modern brick ones. They have a bowling alley, movie theatre, banks and credit units. They have fast food such as Burger King, Subway and pizza places. The hospital is names after Donald Evans who was in Alpha Co as a medic who received the Medal of Honor posthumously. They have an outdoor center where you can rent snow equipment, buy event tickets or sign up for off post outdoor activities.
Our next stop was lunch at the mess hall, another nice new modern brick facility. Cost for lunch was $2.40 if you live off post. The first requirement was to wash our hands and the sinks were right in the hallway before you entered the kitchen area. To your left, hamburgers, hot dogs, fries, nachos made to order. The next food station, served pork ribs, potatoes, macaroni, corn on the cob, green beans and fried chicken. The next food station was set up to prepare sandwiches to order. In the center area, was the salad bar and deserts. On both sides of the end of the kitchen, were the soda dispensers, flavored waters, flavored teas, coffee machine with various flavors, cappuccino, mocha etc. and also milk. The seating was mixed, officers and enlisted alike.
As we were leaving the mess, LT Henson asked me if I wanted to meet some brass. He stopped Col Brian Pearl the Brigade commander and CSM Day and we were introduced to them. We had a polite but brief chat. Even the high ranking officers showed their gratitude and appreciation these old veterans.
Leaving the mess, we drove by Brigade HQ and Div HQ on our way to the Kit Carson monument, the name given to Camp Carson at the start of WWII before it became FT Carson. During our stop at the statue, we watched a SSG reenlist from Chosen Company, then met with him and CPT Baker, Chosen's C.O. and talked for about a half hour about the challenges of deployment to Afghanistan. The unit today uses Apache, Baker, Chosen, Dagger, and Fury for the company's names and Lethal Warriors for the Battalion name.
No matter where we went on post, if we stopped to talk, we were greeted with the upmost respect and everyone mentioned how honored they were to greet us and to shake our hands. It was a most impressive visit which was wrapped up by inviting 1LT Henson to dinner that evening. We thanked him most gratefully for all the time that was spent on us. The unit leaves in two weeks for training before their next deployment scheduled for sometime in the Spring of 2014 back to Afghanistan.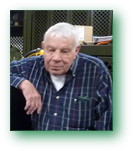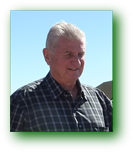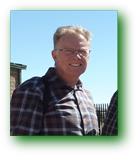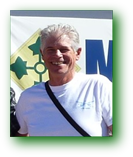 Bill Braniff Craig Schoonderwoerd Steve Ward Arnold Krause
Post Entrance
Bill Braniff in the Armory
M4 Rifle and accessories
MaxxPro
Bill and Craig
Heavy Heavy Door
Steve getting instructions
check out the splash shield
Steel Plates for protection
Front of Truck
ftc 12
ftc 13
Arnold Krause
ftc 15
ftc 16
Lt Henson and Steve Ward
ftc 19
ftc 20
ftc 21
Drivers View
ftc 24
ftc 25
Mess Hall
Wash basins in Mess Hall
Drink dispensers
Mess Seating
Food Court in Mess
Jeanne Krause and Steve
Company quarters
Steve Ward
4th Div Museum
Half Track
Half Track interior
ftc 36
ftc 40
ftc 41
Memorial to Fallen
ftc 45
ftc 46
NCO Memorial
4th Div HQ