2nd Brigade Combat Team
"War Horse Brigade"
The 2/12th Inf Regiment today is commanded by LTC Paul Staheli and CSM Douglas Scott

October 10, 2013 - Apache Company conducted a ceremony for SPC Eugene Handrahan who remains missing in action in Vietnam. I have attached two photographs from that ceremony. The first shows LT Burgin reading SPC Handrahan's biography and the circumstances of 10 October 1968. The second photograph shows the Soldiers of Apache Company having a moment of silence in memory of SPC Handrahan. The other photographs show SPC Handrahan and his place of honor amongst the other heroes of 2-12 IN. - 1LT Quinn Henson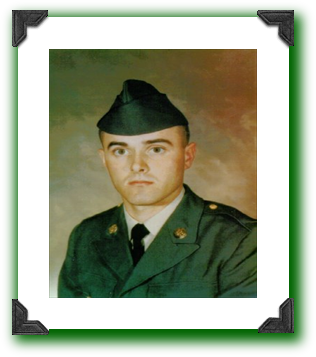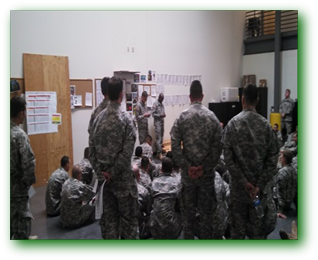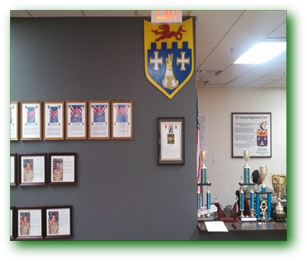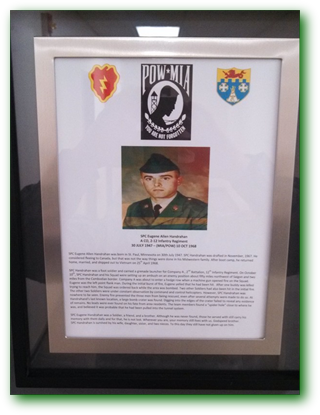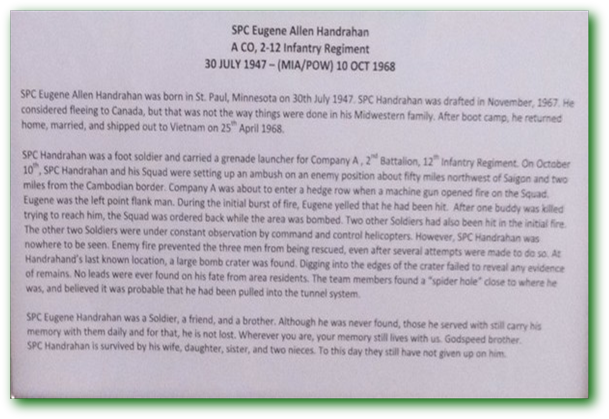 Lt Burgin reading Handrahan's Bio
Moment of Silence with Apache Co.
Wall of Honor at Apache Co. Orderly Rm.
Home of the 2/12th Inf Regiment