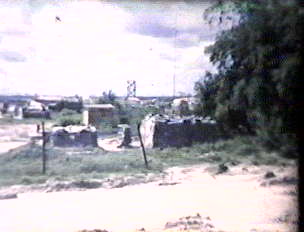 Photo on Right - Looking east (towards Cu Chi) from the 'Six Alpha' side of
base. Note main gate road on bottom left of screen. Main LZ/PZ was just
outside the main gate. The V.I.P. LZ/PZ was on the south side of the perimeter
(Trang Bang side).
FSB Pershing was built at the site of the destroyed village of Áp Châ Rây and
remains of the village cemetery were just outside of the Fire Support Base.
Pershing was the 2/12th's home from 1968 until February 1970 when the
battalion moved north to FSB Kien. "B" Battery 1/8 Artillery was our support at
Pershing. XT 517315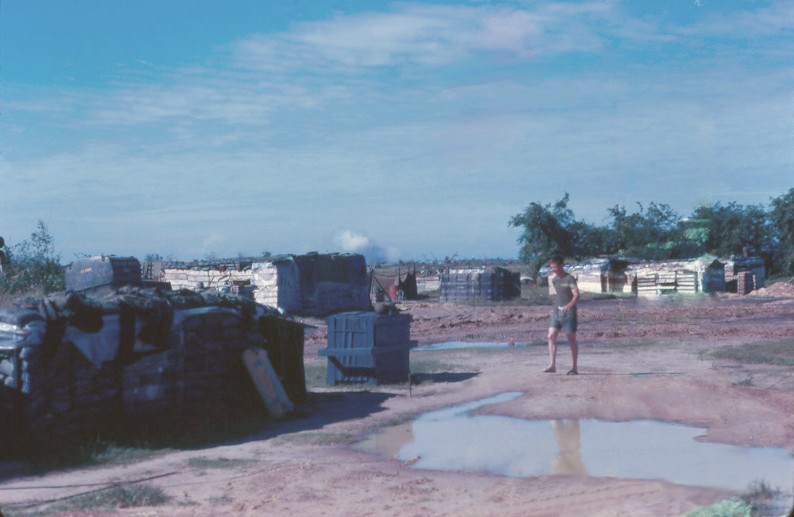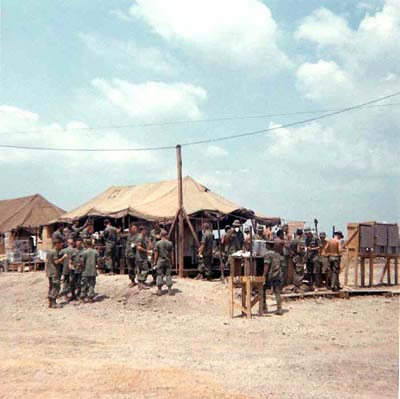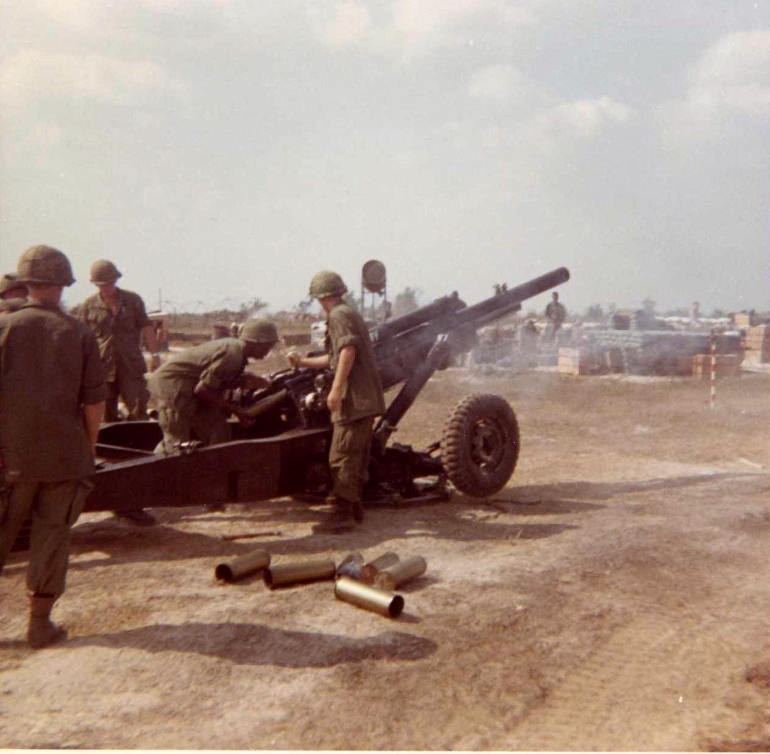 FSB Pershing - October 1968 til February 1970
We started building FSB Pershing the first week of October, 1968. The fire
support base was located very close to FSB #3 Cedar Falls, which was
used for the big operation in 1967 of the same name. The ground was so
hard that we had to use "Det Cord" laid on the ground with a knot tied into
it every 2 or 3 feet. Once we set this off, we could shovel about 6" of
material before we started over again. The base had an odd shape. It was
about 800 feet long on the east border and south borders (bottom and right
in photo) and about 1,200 feet long on the north (top) border. The base was
located about a 1/4 mile off of TL6A which laid to the north of this picture.
During this period, we took turns as company's between security on the
Hwy 1 bridge and FSB Stuart and working on Pershing between RIF's to
the north and east.
Pershing was home to the 2/12th battalion and B Battery, 1/8th Artillery for
17months before being abandoned when the unit was moved north to FSB
Kien in February, 1970.
This is the "Mess" tent where we got chow and breakfast which I avoided due to the powered eggs. It was convenient because it was near Charlie Co. and an occasional raid for knacks was possible.
Our friends, B Battery, 1st Bn. 8th Artillery were our constant companions. These guys invented the "killer junior" during our stay, and gave a demonstration to Senator Yarborough, from Texax in the fall of 1968.
Charlie Company's area which faced to the southwest near the chopper pad and the resupply area. We were constantly eating dirt from the "Muleskinners coming in with their CH-47's dropping off water and supplies.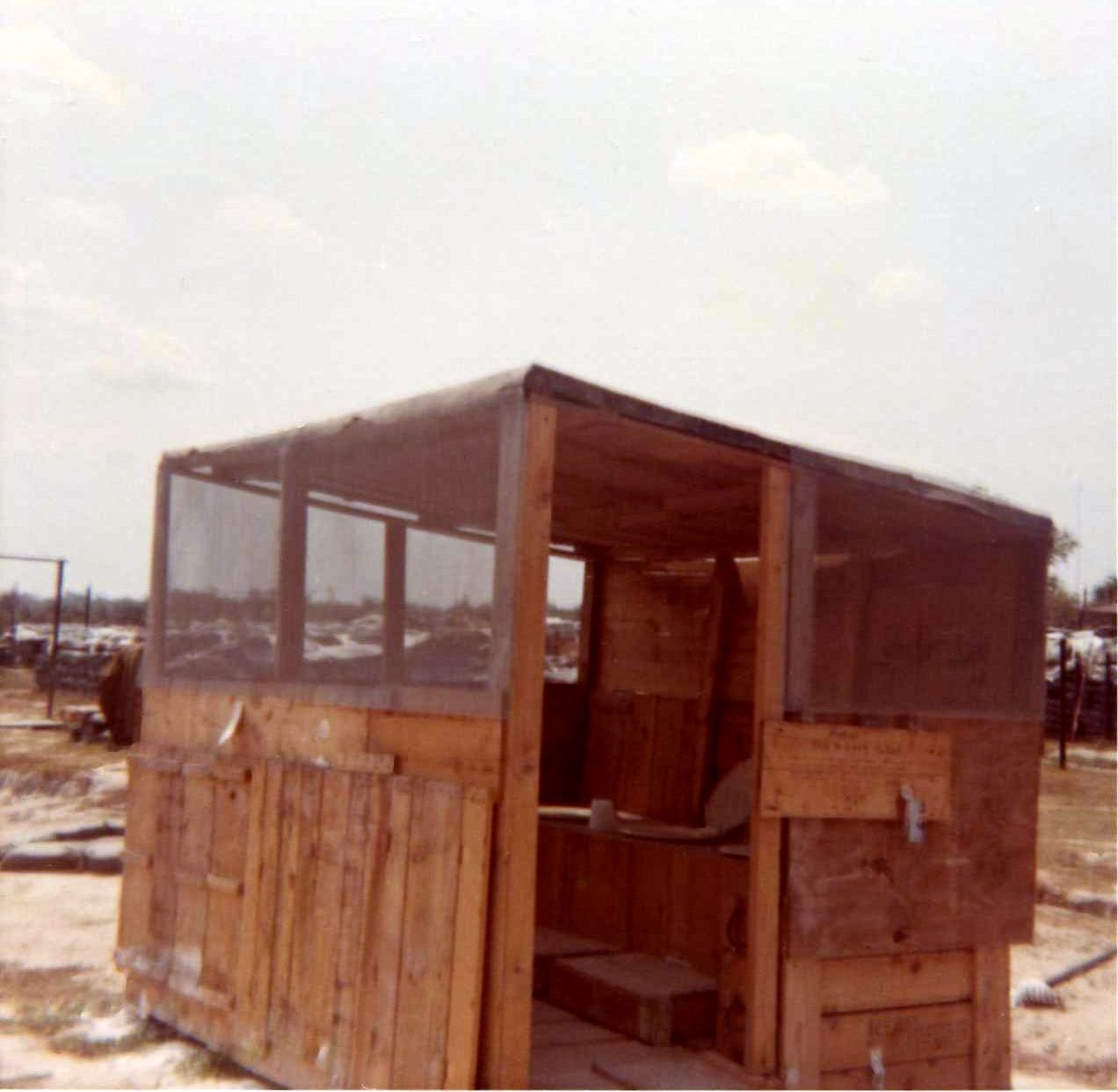 The 4.2 Mortar Plt was always
on the "ready" and loved to duel
it out with enemy mortar men. A strong
addition to the FSB.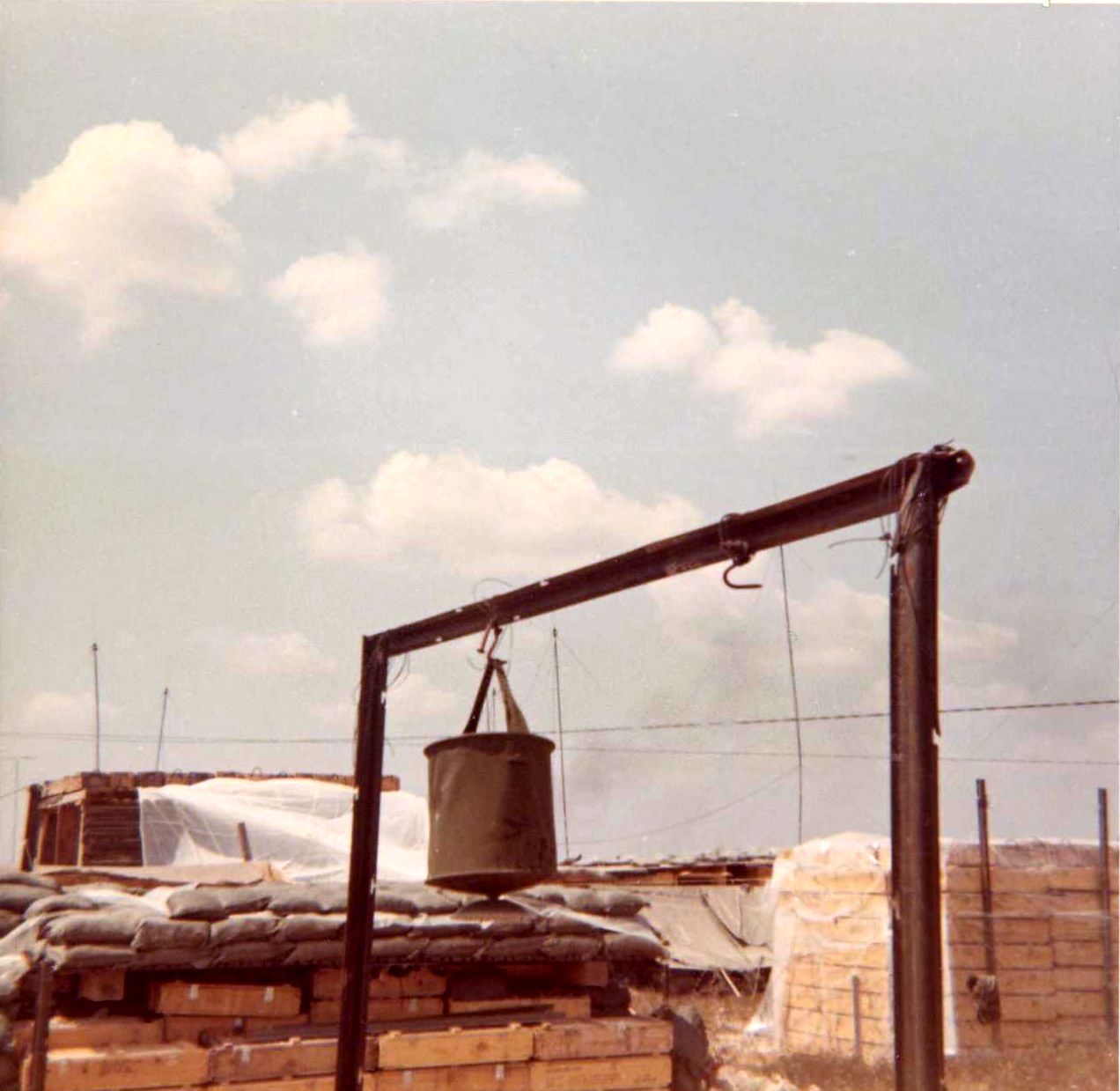 Shower stall and "the 3 holer"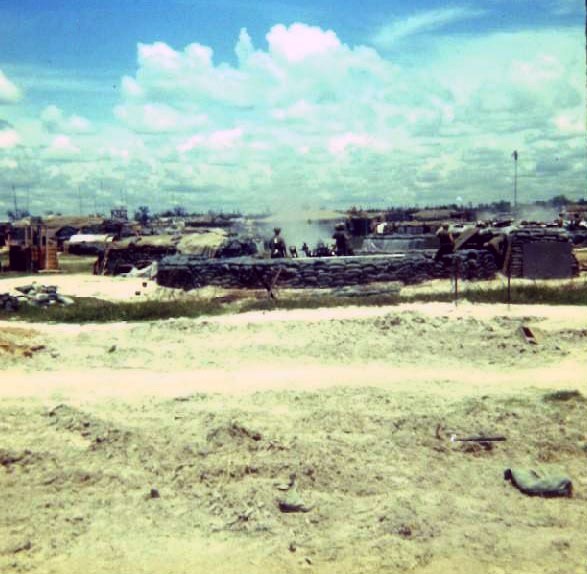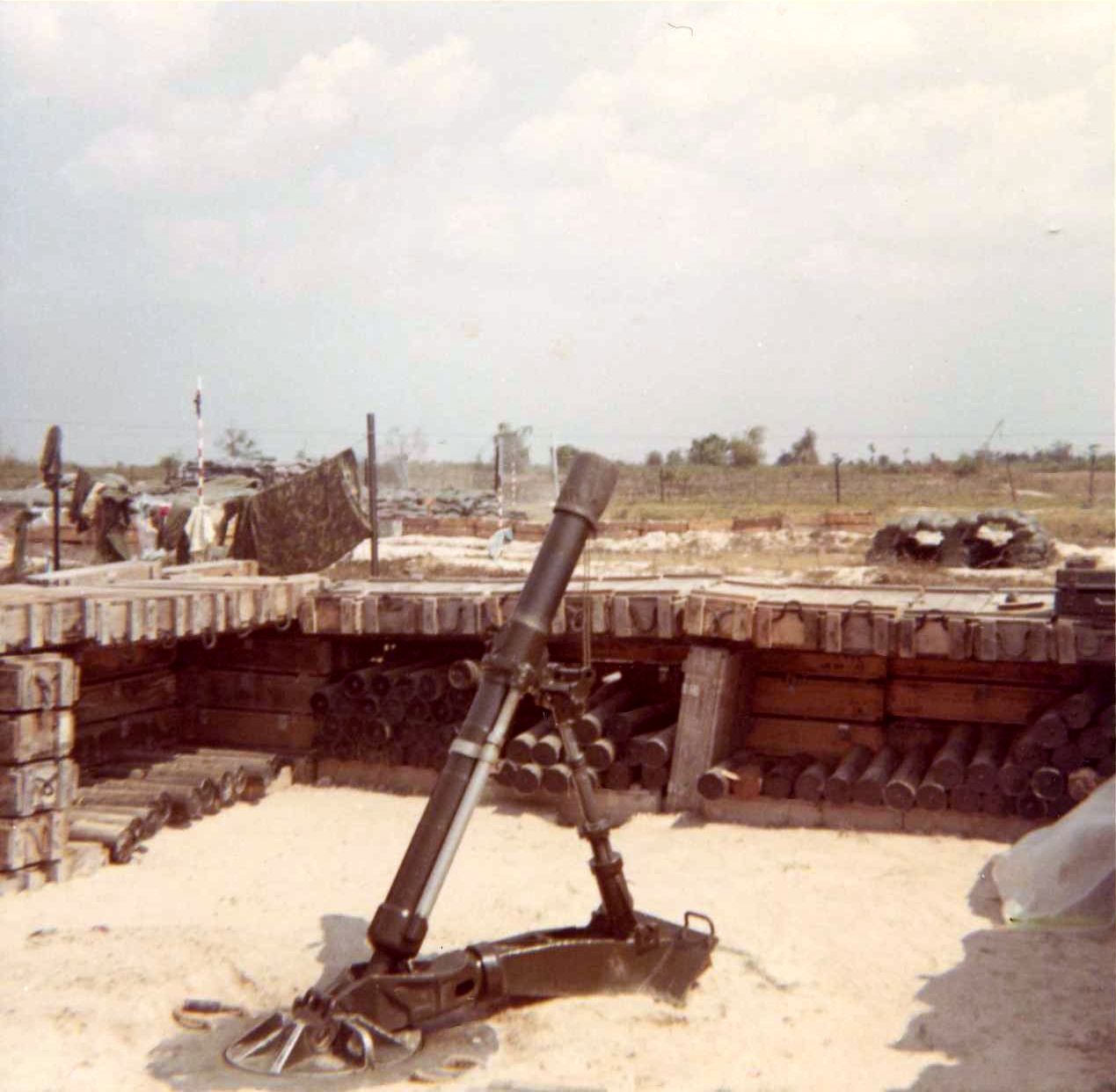 A close up aerial view of B Battery, 1/8th Artillery, which shared the base with us. Click on this photo to ENLARGE in a separate browser window. The photo is huge and shows great detail of most of the base.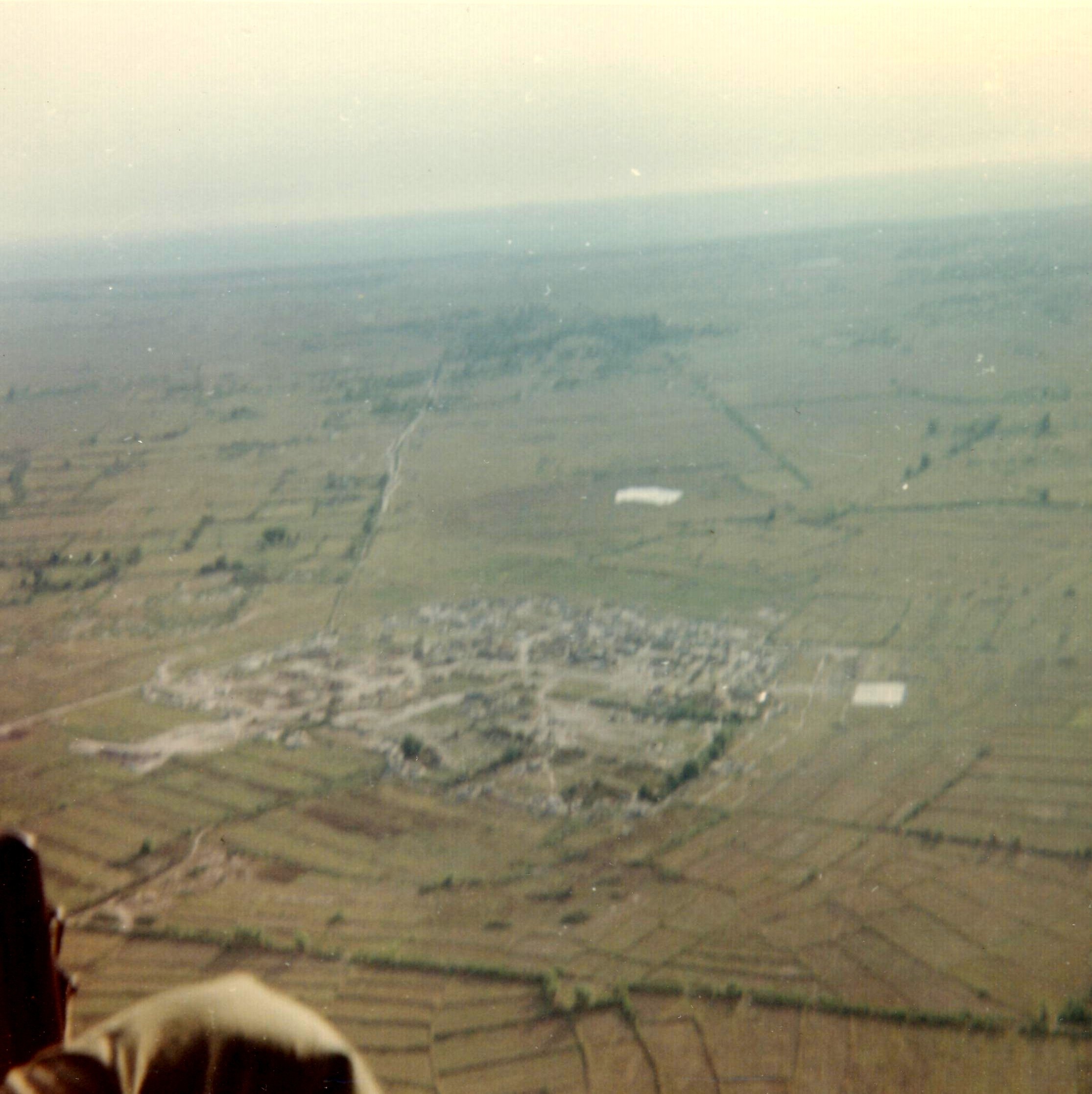 Photo taken returning from a combat assault while we were northwest of the base, December, 1968.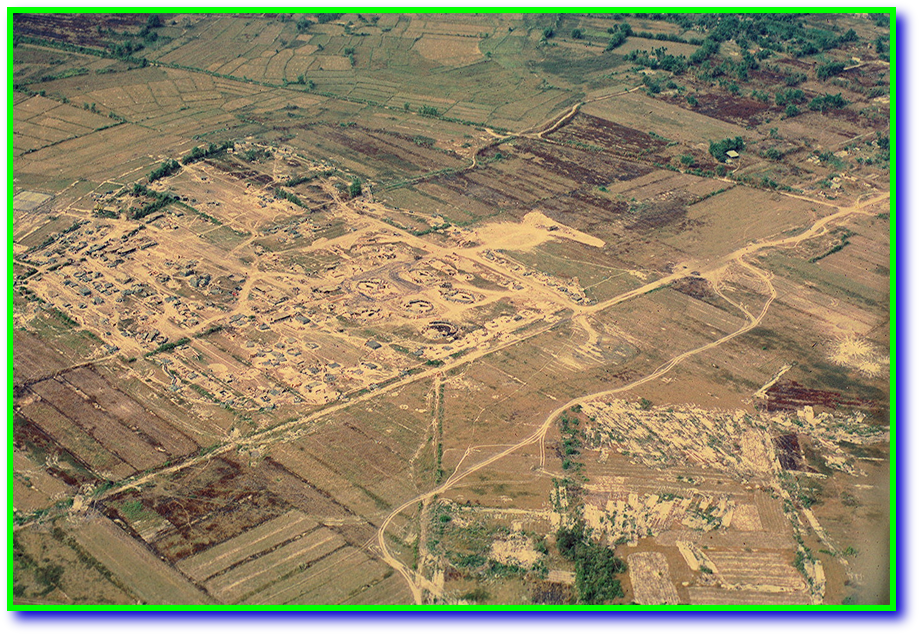 Photo taken by 1LT Jack Farley III, X.O. For B Battery 1/8th Artillery
Photo taken by 1LT Jack Farley III, X.O. For B Battery 1/8th Artillery of FSB Pershing from the Northeast corner.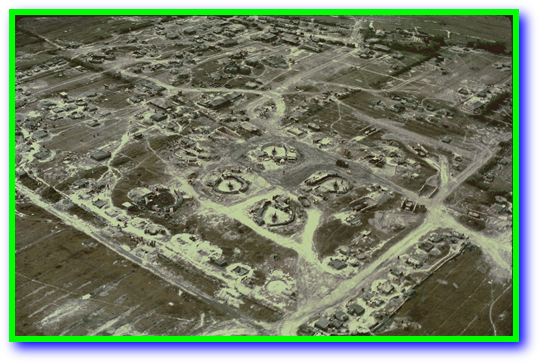 1LT Jack Farley was a Forward Observer for the 1/27th Wolfhounds. He was pulled out of the field after a six months stint and sent straight to FSB Pershing to take over as X.O. for B Battery. In late December, 1968 he was returning from R&R in Hong Kong where he purchased a new 35MM Ricoh camera that he used to take these shots.

He sent me some additional shots of his unit that I have added to his photo album in apprecation of his service.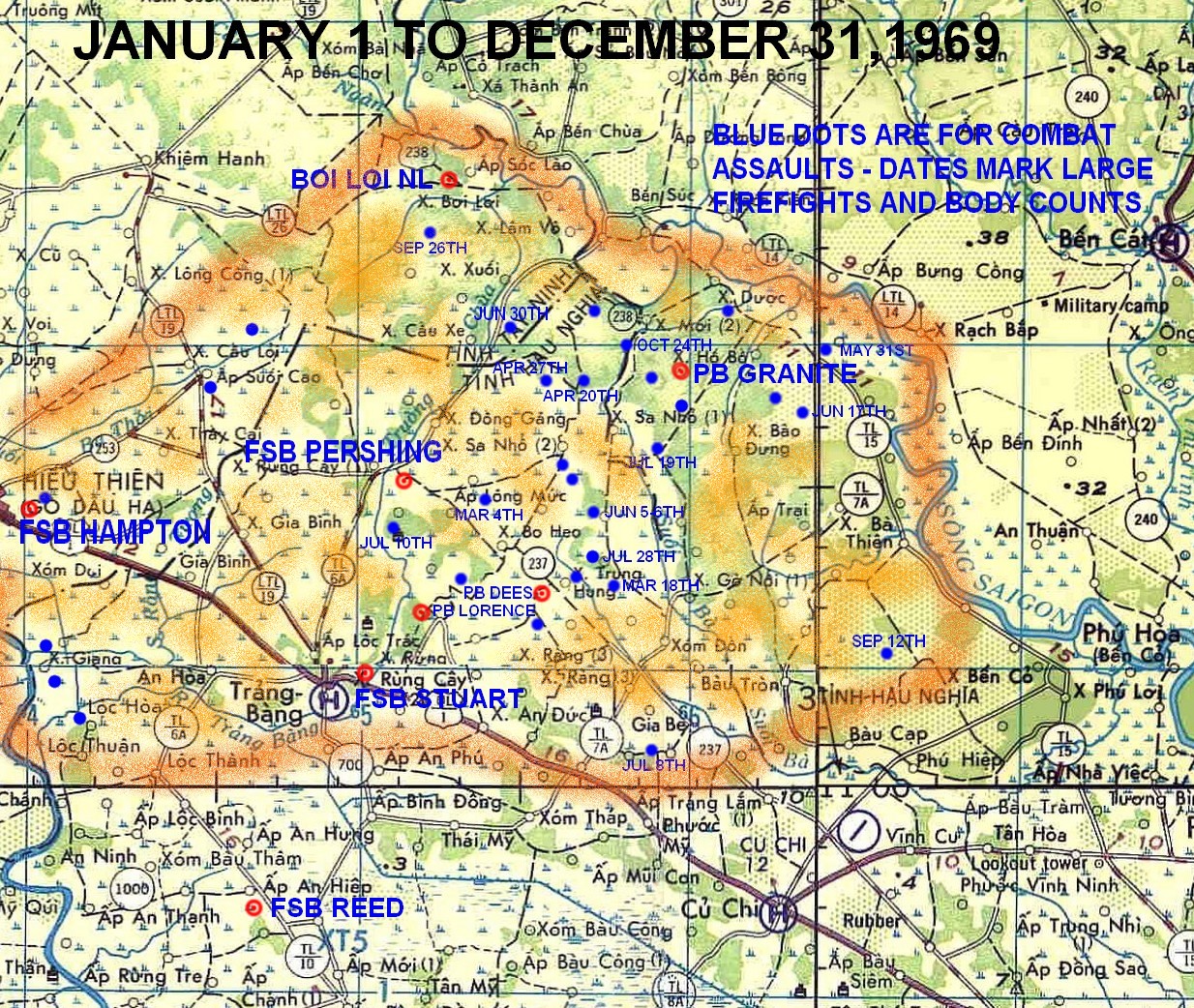 Map of FSB Pershing and Stuart and the area we were in for 17 months. Red circle with dot is location of FSB's and patrol bases that were built and used. 25th Div HQ and camp was in Cu Chi located to our southeast, 17 miles by road.
Move your mouse over this photo and when the arrow changes to a "hand" click your mouse and a photo will pop up of that area on the map or some feature found in the base. There are a number of "hot spot" photos hidden within this photo.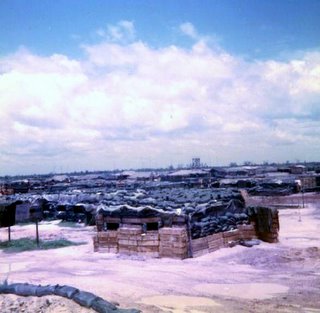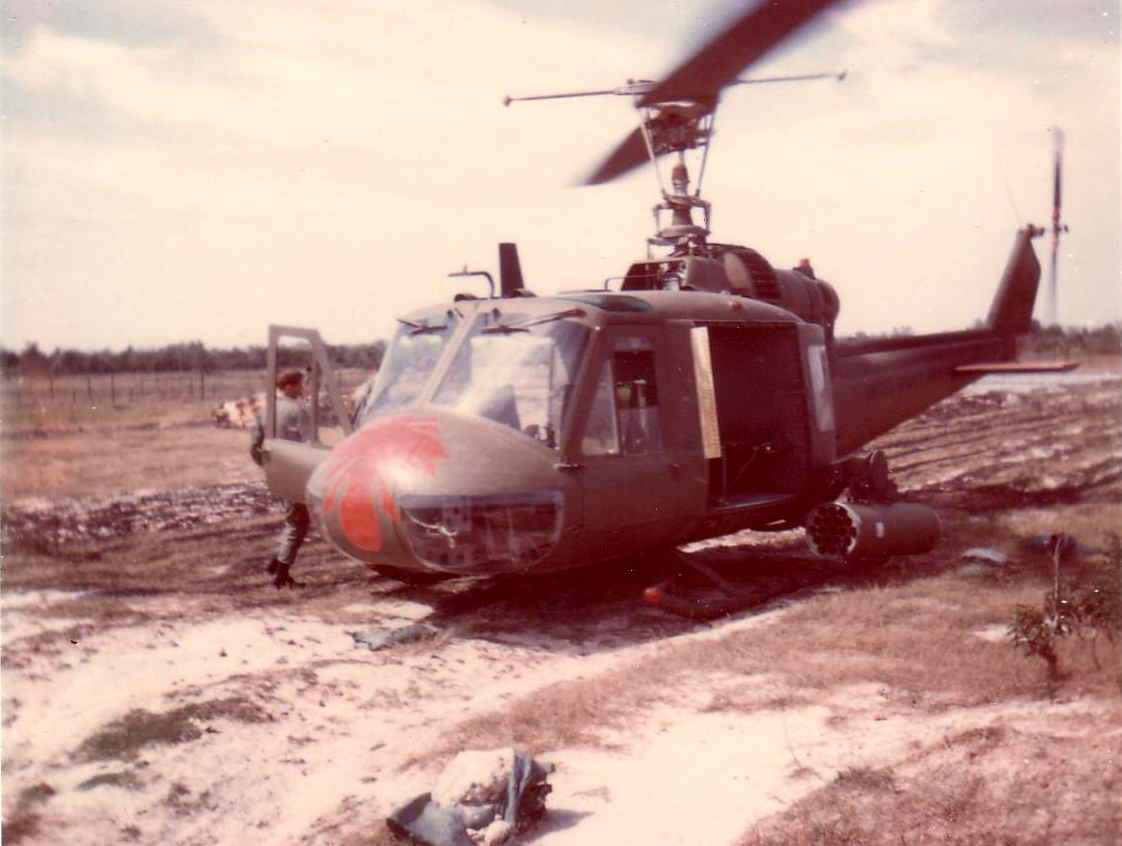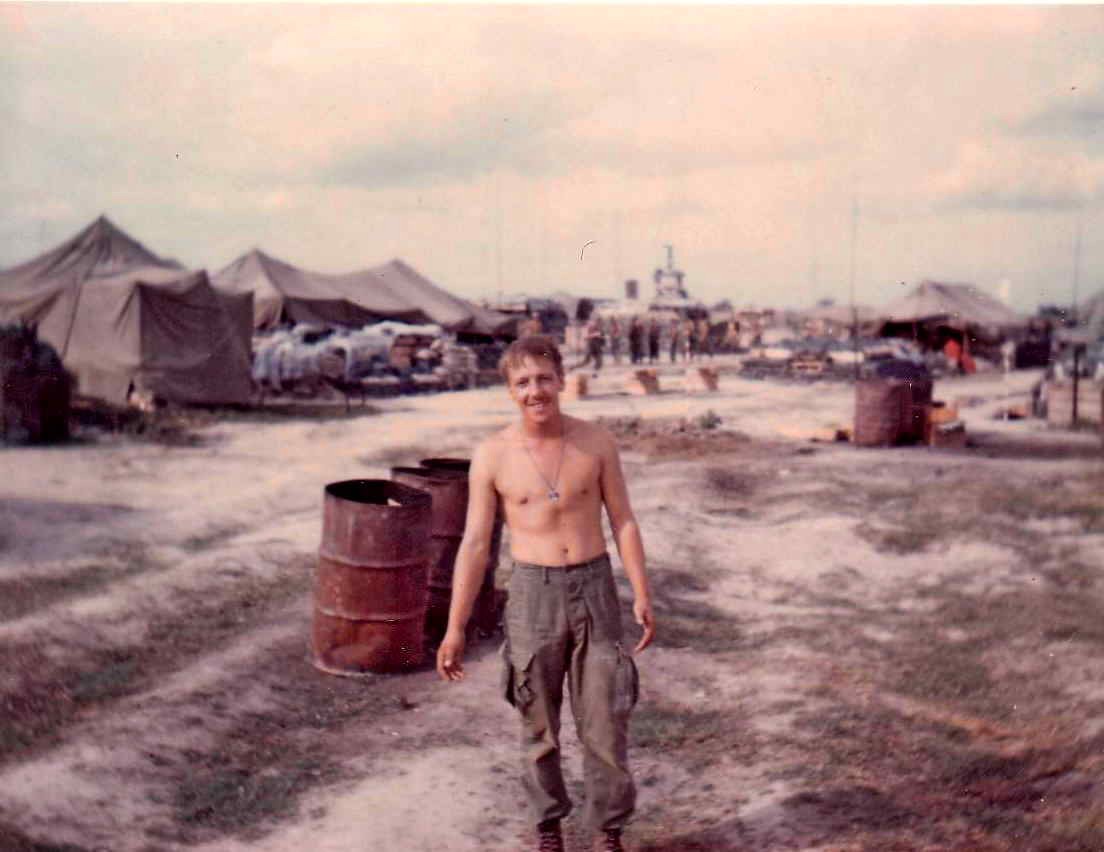 Command tents and command bunker in the background. Satterswaithe from 3rd Plt, C Co. KIA, March, 1969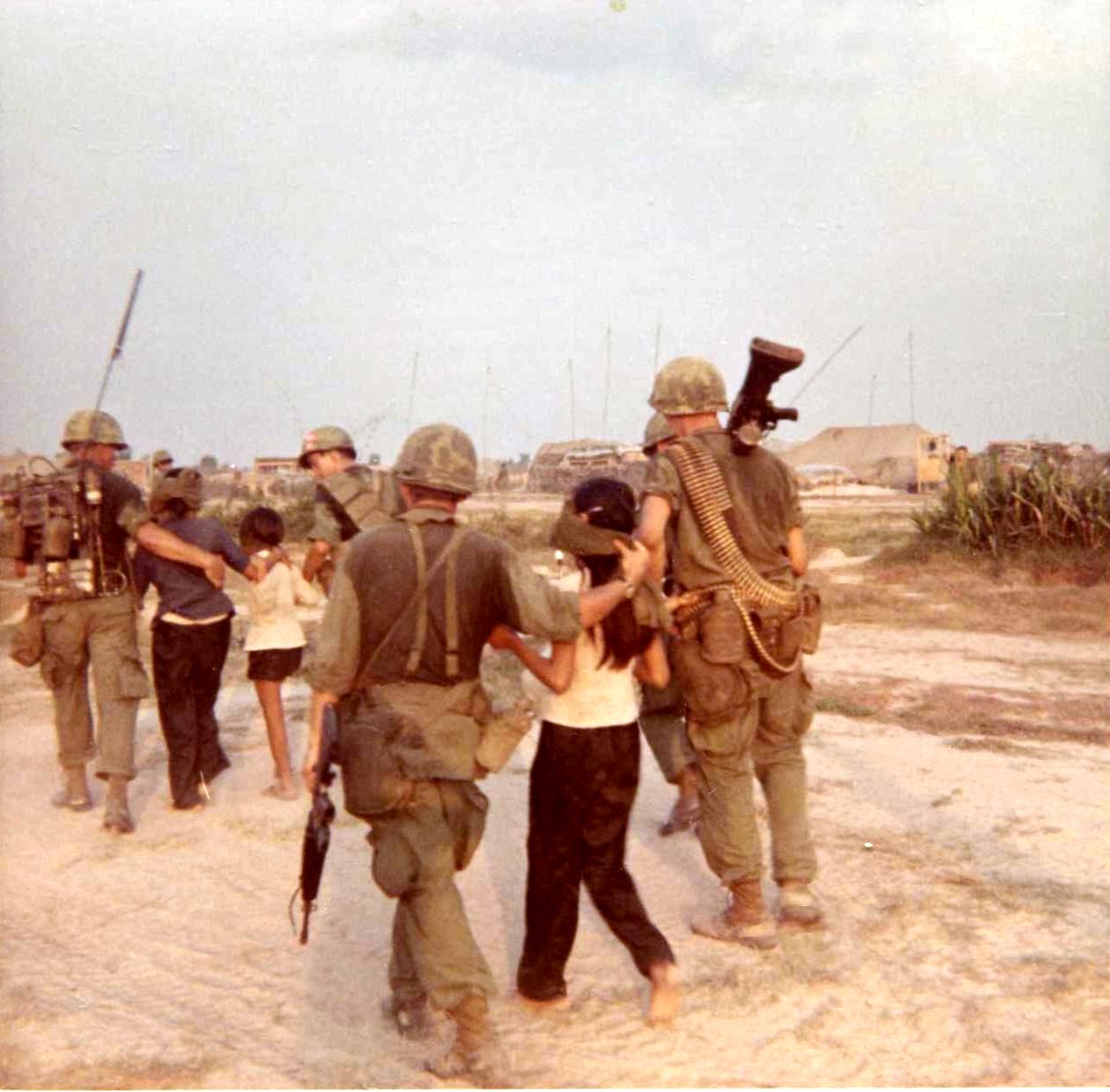 Suspected VC being brought in for interrogation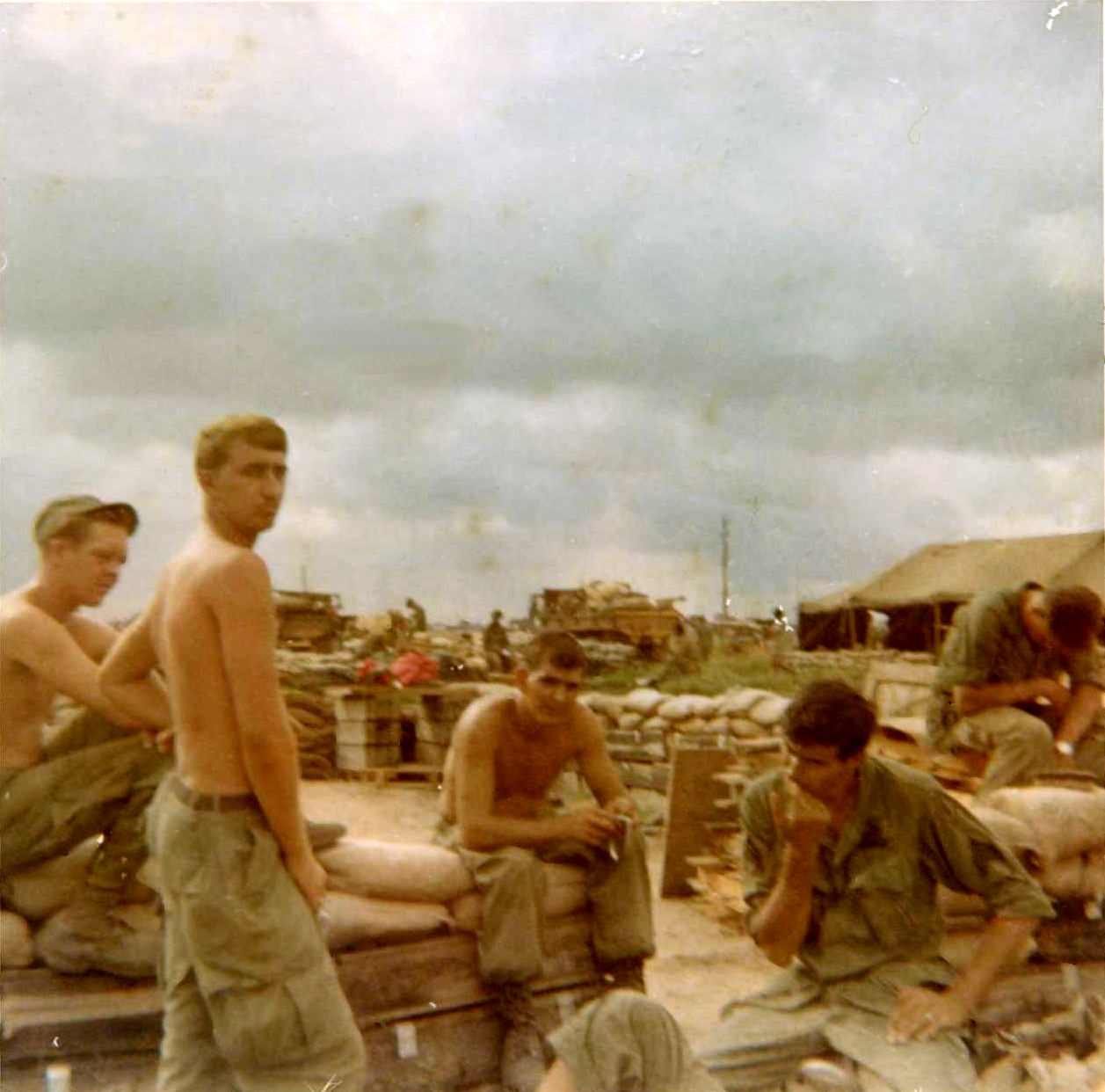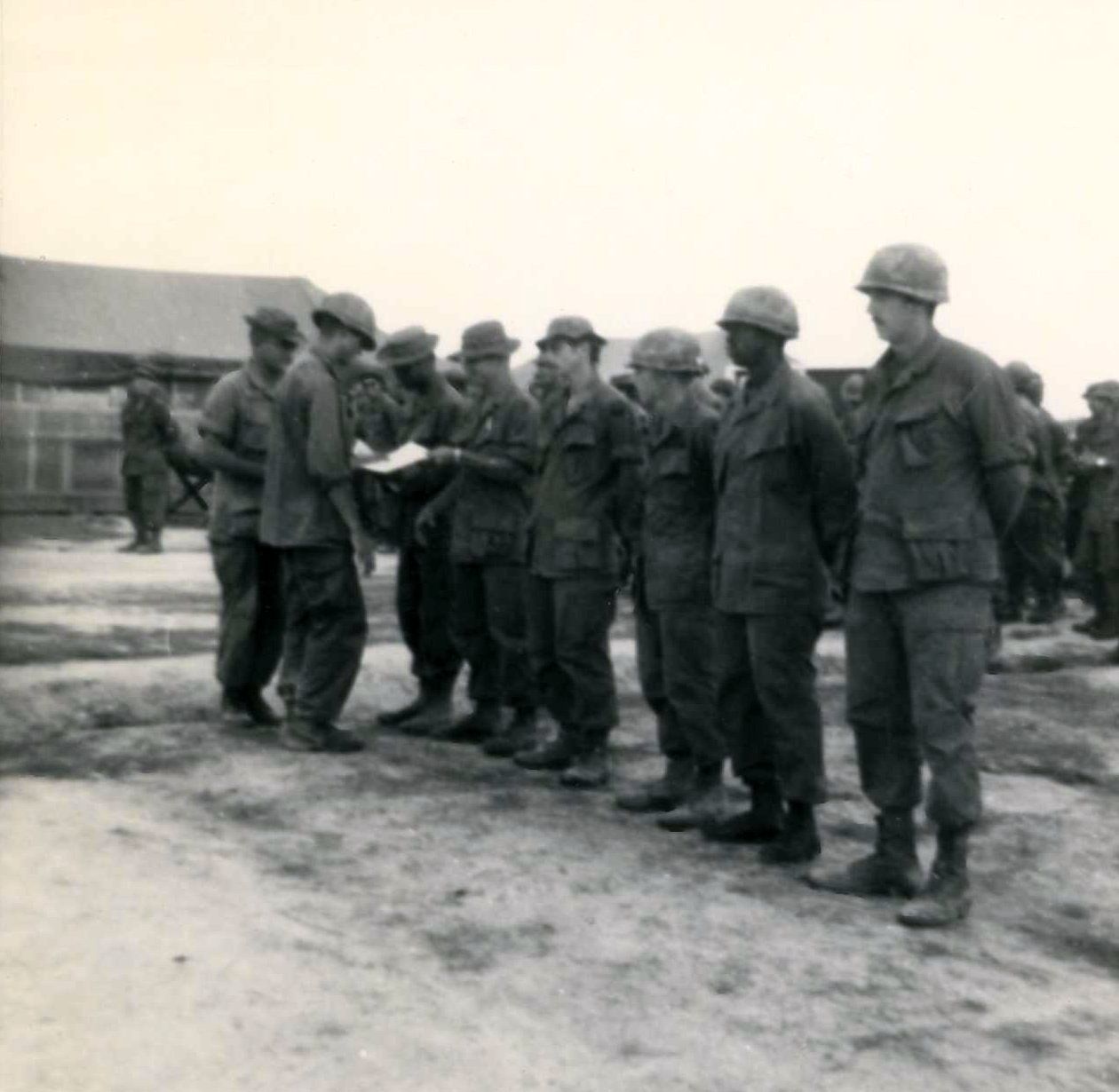 Awards Ceremony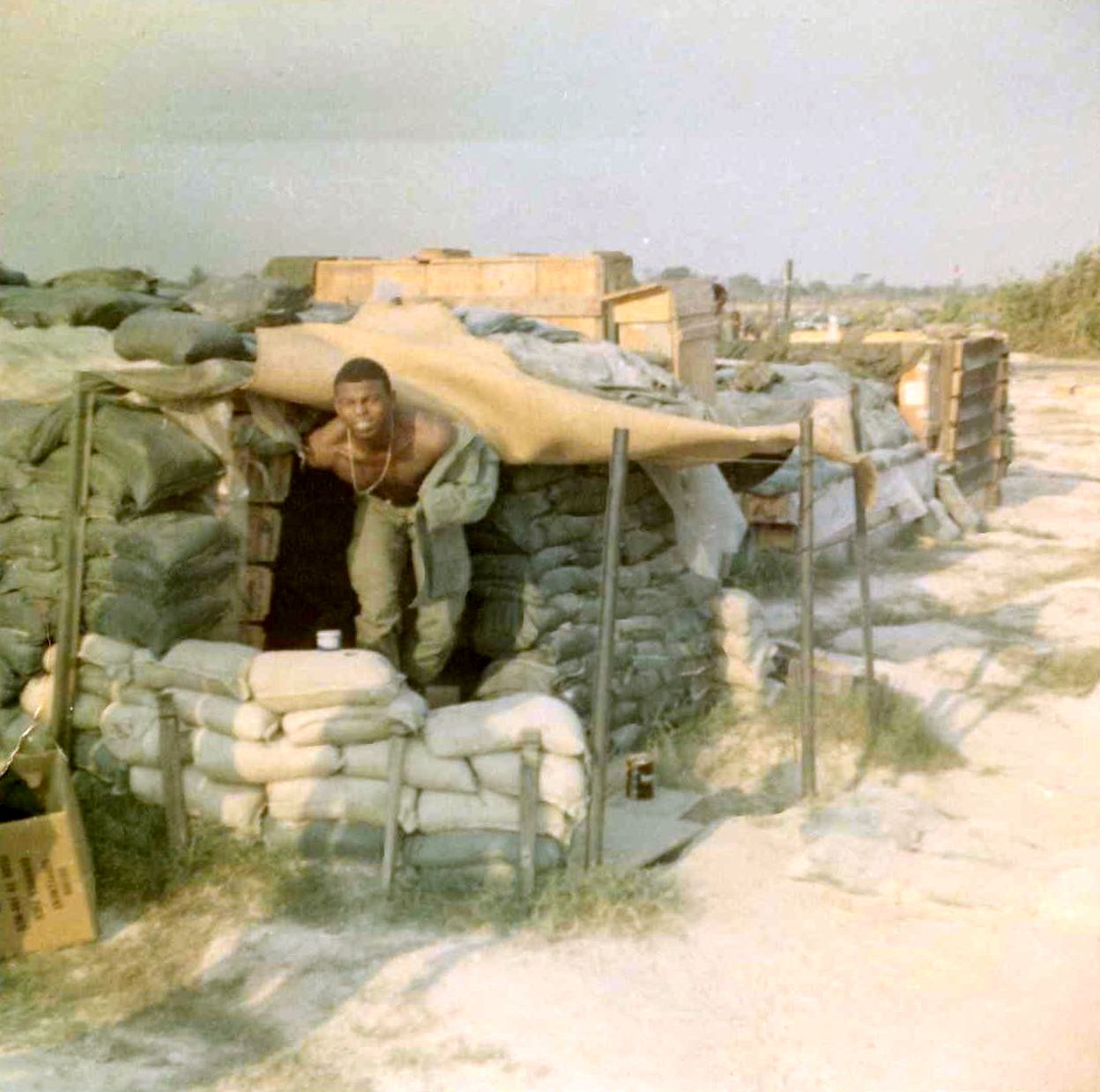 SGT William Hill, C Co. Typical sleeping quarters
Bunker on the line - B Co area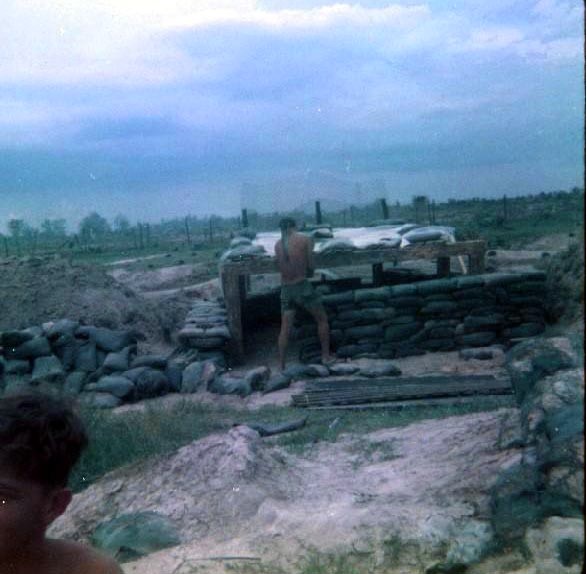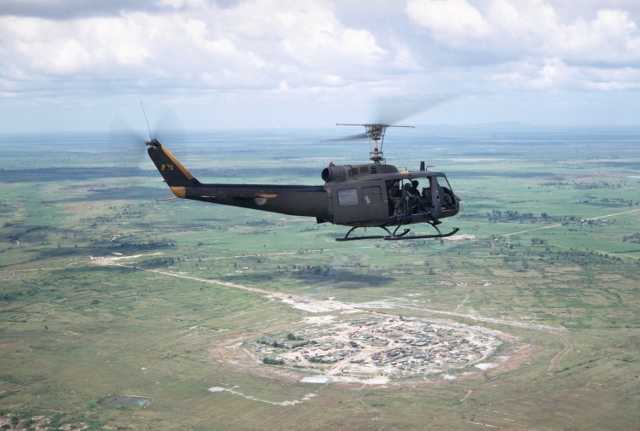 Photo by Jeff Hinman, A Co - 1969