Hau Nghia Province and Trang Bang, FSB Stuart III
A Province in Viet Nam carved out and created from several other Provinces for political reasons after the country split in the 50's. It was
disbanded and became a part of Greater Saigon after the fall of the Republic of South Vietnam. It had about a quarter of a million people.
The people were mainly Buddhist with ancestor worship as a feature. Most homes had small shrines with pictures of the deceased and
burning incense.
The terrain ranged from mostly rice paddies in the south (broken by bamboo hedge rows and small patches of forest), to the heavy jungle of
the Ho Bo Woods bordering the Saigon River in the north and east. Trang Bang was a small developed village in the area. Most of the
housing and commercial buildings were made from brick and had either corrugated metal or Spanish style red tile roofs. The streets and
roads were made from the red earth that was found throughout this region. The smaller villages were called hamlets and were designated as
"AP's on most of our topographical maps. These villages had poorer constructed homes made of mud walls and thatch roofs made from palm
leaves and rice stalks. Most everyone were farmers just trying to get by.
We lost a lot of good men in this region throughtout the entire war and statistically, had one of the highest casualty rates for combat in the
war. This province was known for the Hobo Woods, and the Filhol rubber plantation and the pineapple plantations near Duc Hoa. The largest
cites in the province were Trang Bang, Duc Hoa and Cu Chi.
Entering Trang Bang from the East.
You are on Highway QL-1, which the engineers started to pave in 1968 coming out of Cu Chi. Remember the
'Interstate-1' signs?. You're headed northwest and just about to enter Trang Bang. You've just crossed the
"Trang Bang bridge." FSB Stuart is to your right (out of camera frame). That's the tracks (APC) drivers helmet on
the left in the 1970 photo.
Note the white structure in the background of photo "1968", that is the "Temple at Trang Bang." We weren't
supposed to fire on it from FSB Stuart but we did. And only if we took fire from it or there was a (signal) light on
it at night. Behind you; the road leads to Cu Chi Town and Saigon. Ahead of you; the road leads to adventure.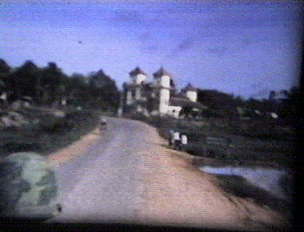 Temple at Trang Bang (1969 photo)
© 2003 Jerrold Brooks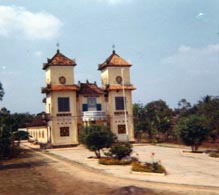 You're gonna make a right here
onto the road at this intersection;
TL-6A (Six Alpha) is to the right..
Keep going straight, and you'll
find yourself heading to Dau
Tieng and Camp Rainer. We turn
north here on our way to FSB
Pershing, about 3 miles up the
road. Trang Bang's Market is
located at this main intersection.
The white building is the famous
gas station.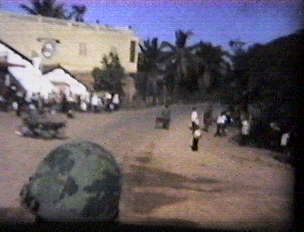 Now, you are really in Ap Lôc Trác, a 'suburb' of Trang Bang ["Same-same!"]. Your heading north towards
Pershing. It's mid-morning (note the shadows).
Do you remember the little kids on the side of the road begging as your convoy passed? "GI numba one!, Give baby-
san chop chop!" "Give baby-san cigarette!" And the all time favorite; "F__k you, gee eye!"
After "clearing" Trang Bang (on the left of the road) is the Regional Forces/Popular Forces Fort. Commonly known
as 'Ruff-Puffs', we worked with these local Vietnamese many times
.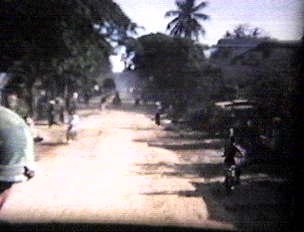 Rush Hour on Hwy 1 at the bridge in the morning. The road traffic was very heavy as people headed east
market and to Cu Chi and the villages that lined the main road on to Saigon. The main mode of travel was
the Vespa three wheeler, small old beaten down busses, bicycles, and the dependable motorcycle.
This
bridge was on the MSR, main supply route and it was vital to keep it functional.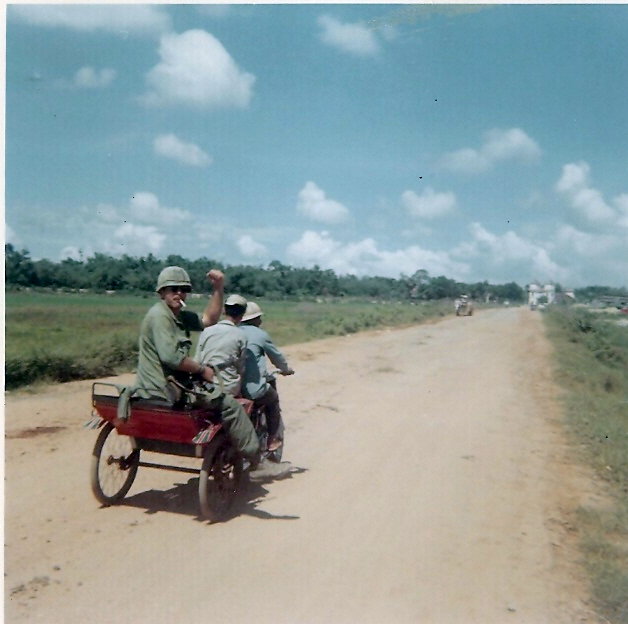 1968
1970
November 2010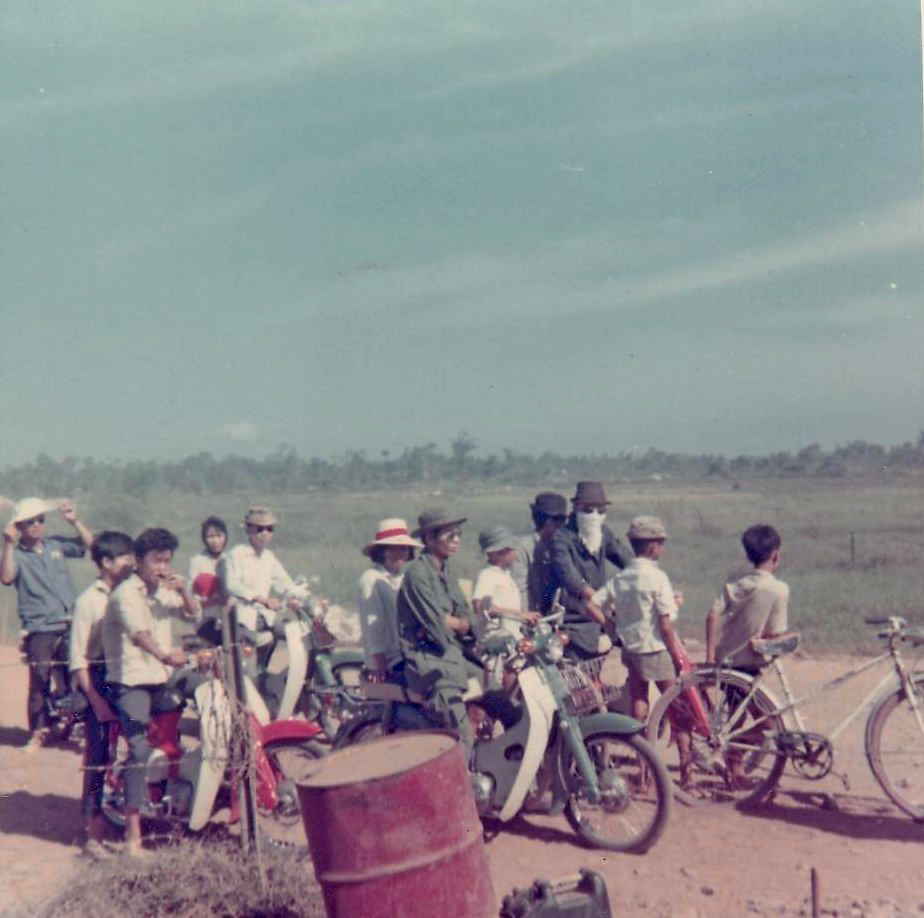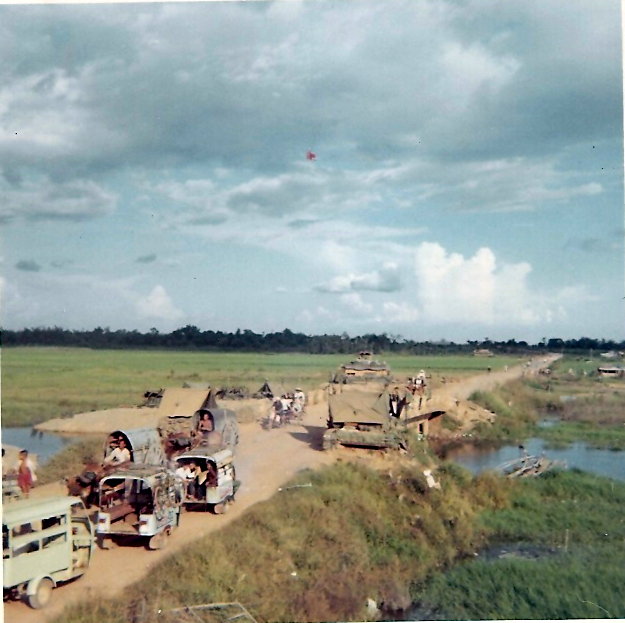 Location of FSB Stuart III and Hwy 1 Bridge. This photo shows the area east of the Trang Bang city limits around 1968.
Upon visiting Vietnam in 2010, I took this shot of
the temple on the edge of the city. Trang Bang
was under heavy assault in 1972 after we left. I
have to assume, this is part of the original if not
the same temple that we saw.
Six Alpha in Trang Bang - 1968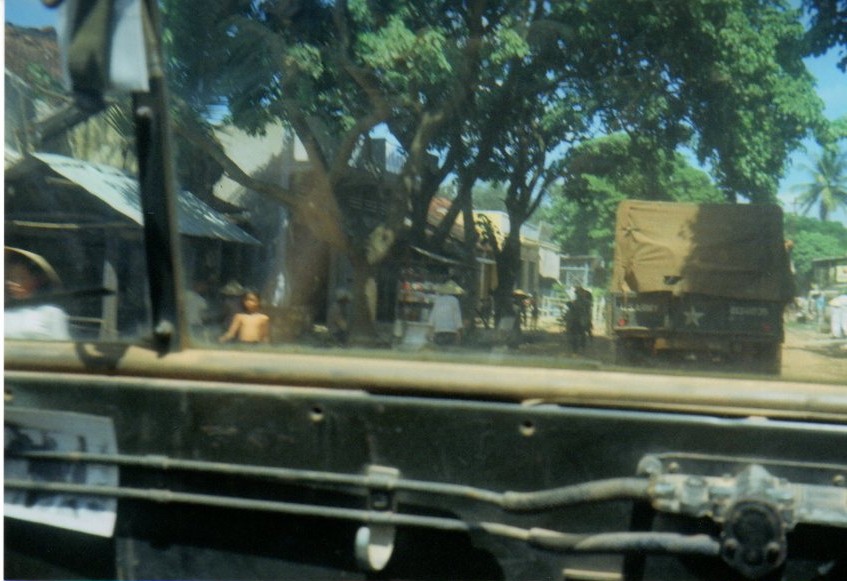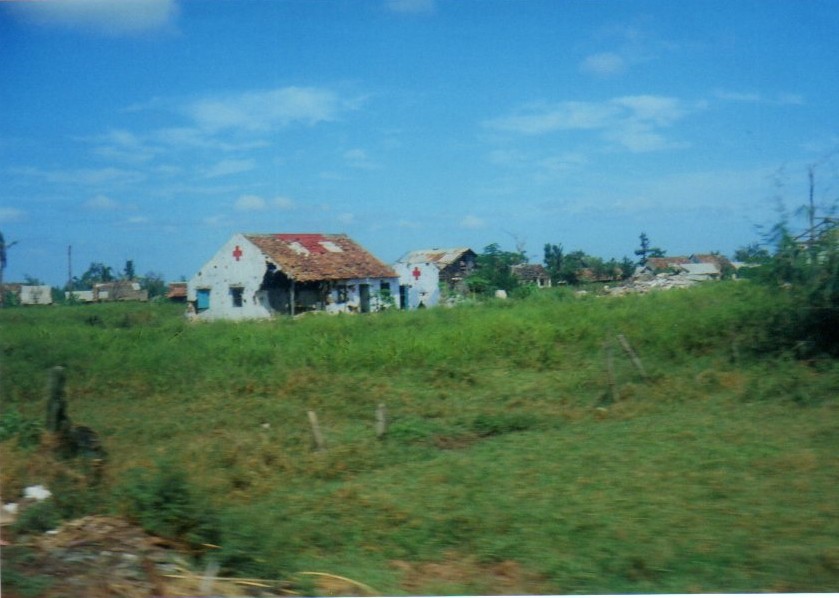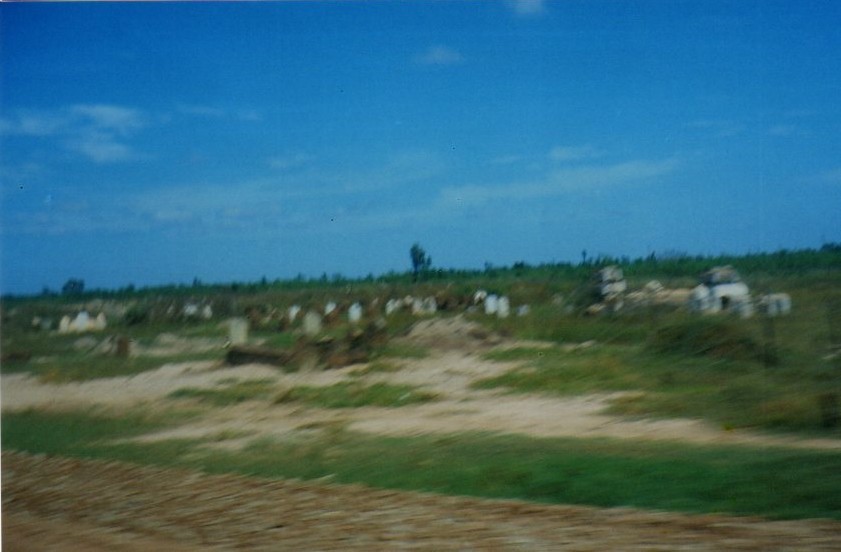 Trang Bang Market Place - 2010
Market Place Old Hospital on 6A Cemetery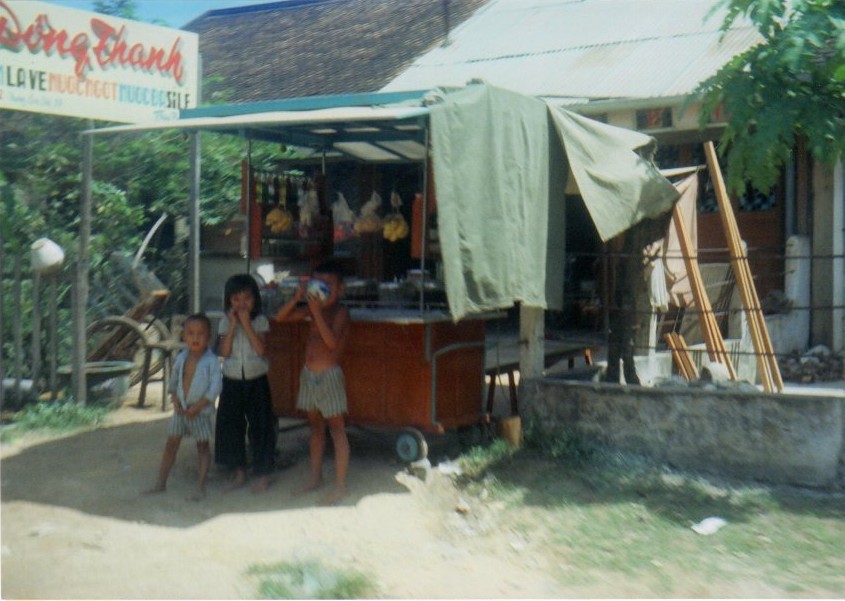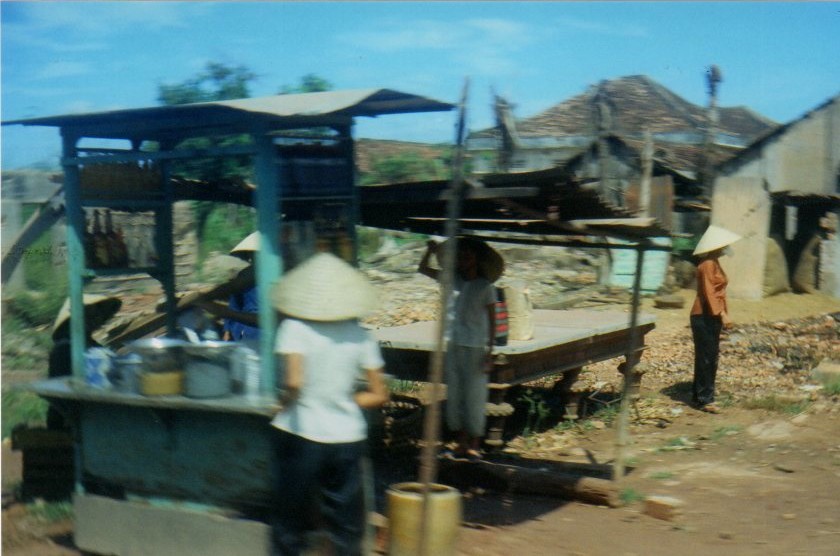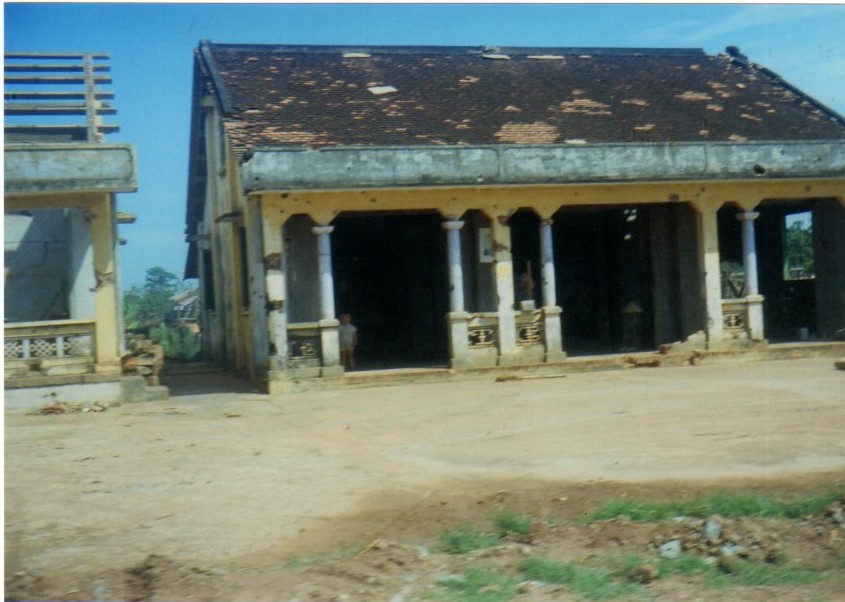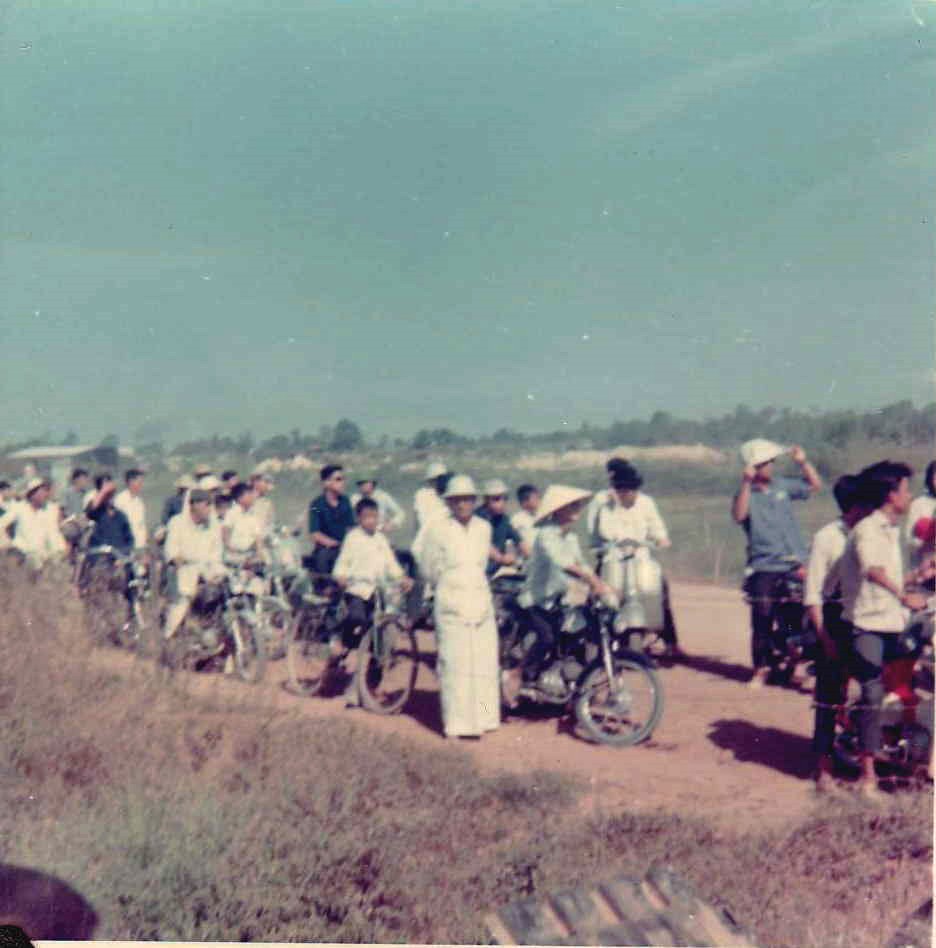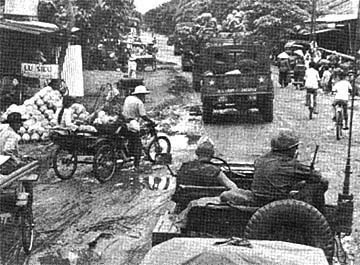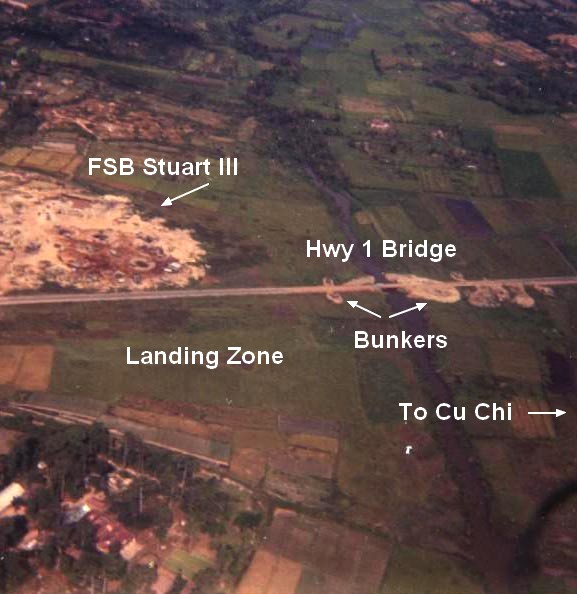 The photos below, are shots along TL-6A as we drive out to FSB Pershing, 6 clicks north of Trang Bang
Road side vendors Abandon home Lunch anyone?
Morning market place activity and the convoy to Pershing has to get through the local population. Mostly open stands selling fruit, vegetables and a bit of poultry and pork.

Just behind this photo to the rear were restaurants and roadside stands serving hot meals for the residents.

As we drive out of town, we will pass by the ARVN compound.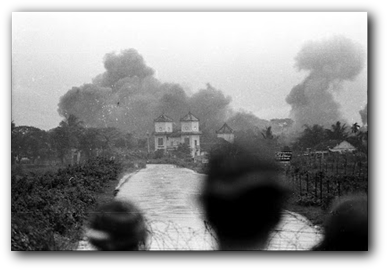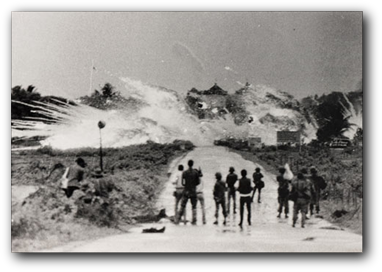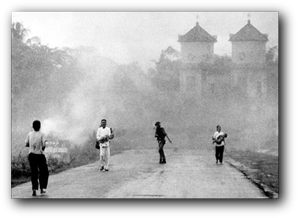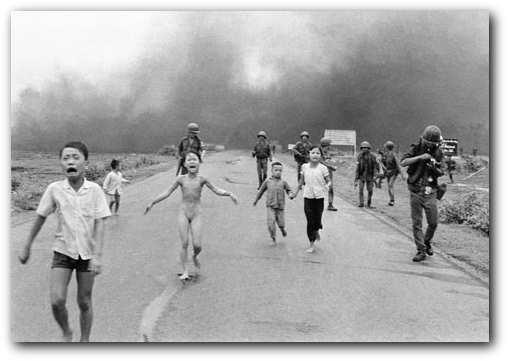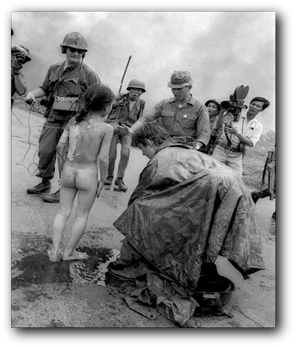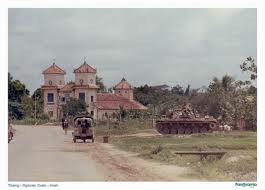 1971-2 era
1972 - Photos by AP photographer Nick Ut of the city of Trang Bang under assault from the NVA. The ARVN air force bombed the city with Napalm which Nick witnessed and as a result took these photographs and later receiving the Pulitzer Prize in 1973 for Spot News Photography. The photo was of Kim Phuc and her brother and family running from the city. Many people think that this was the doing of the U.S. Military, but by this time, had withdrawn almost all of our ground troops, the last leaving around mid 1972.
---
The children from left to right are: Phan Thanh Tam, younger brother of Kim Phuc, who lost an eye, Phan Thanh Phouc, youngest brother of Kim Phuc, Kim Phuc, and Kim's cousins Ho Van Bon, and Ho Thi Ting. Behind them are soldiers of the Vietnam Army 25th Division, June 8, 1972. (Nick Ut/AP Photo)

From right, Associated Press staff photographer Nick Ut, Phan Thi Kim Phuc and Dr. My Le, who treated Kim Phuc two days after a napalm attack in Vietnam 40 years ago, sit together during a reunion in Buena Park, Calif., June 2, 2012. (Jae C. Hong/AP Photo)
Nick Ut took this image seconds after his famous shot, of Kim Phuc running down the street. Television crews and South Vietnamese troops surround 9-year-old Kim Phuc on Route 1 near Trang Bang, South Vietnam, after she was burned by a misdirected aerial napalm attack, June 8, 1972. (Nick Ut/AP)
Northwest from Trang Bang is Go Da Hau which is the home of FSB Hampton.
PFC Ryan catching a ride up to FSB Stuart from the Hwy 1 Bridge with the Cau Dai Temple in the background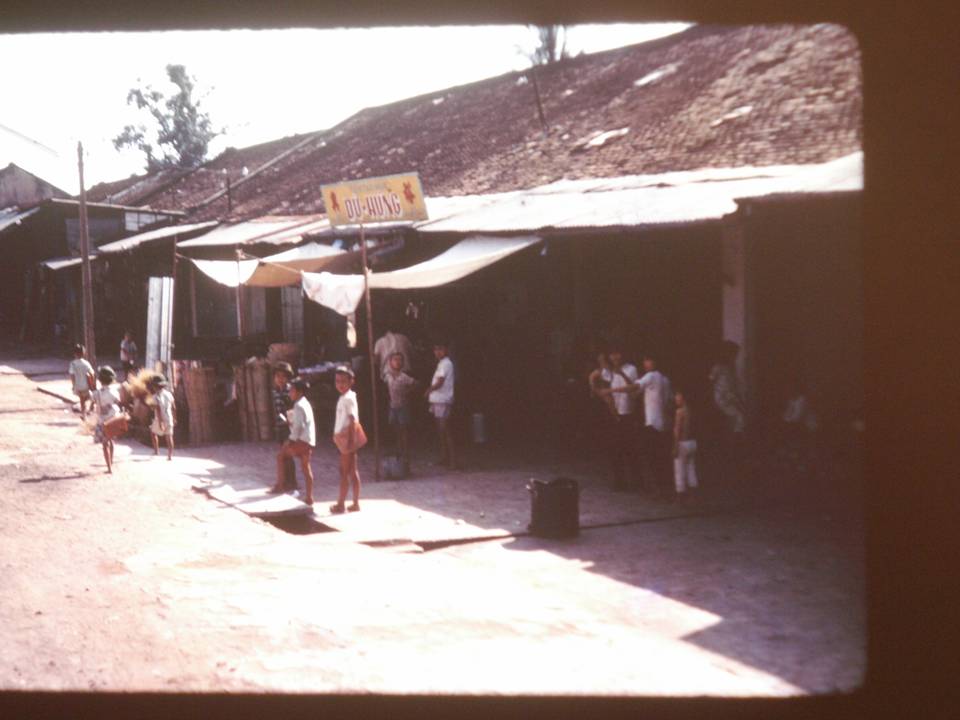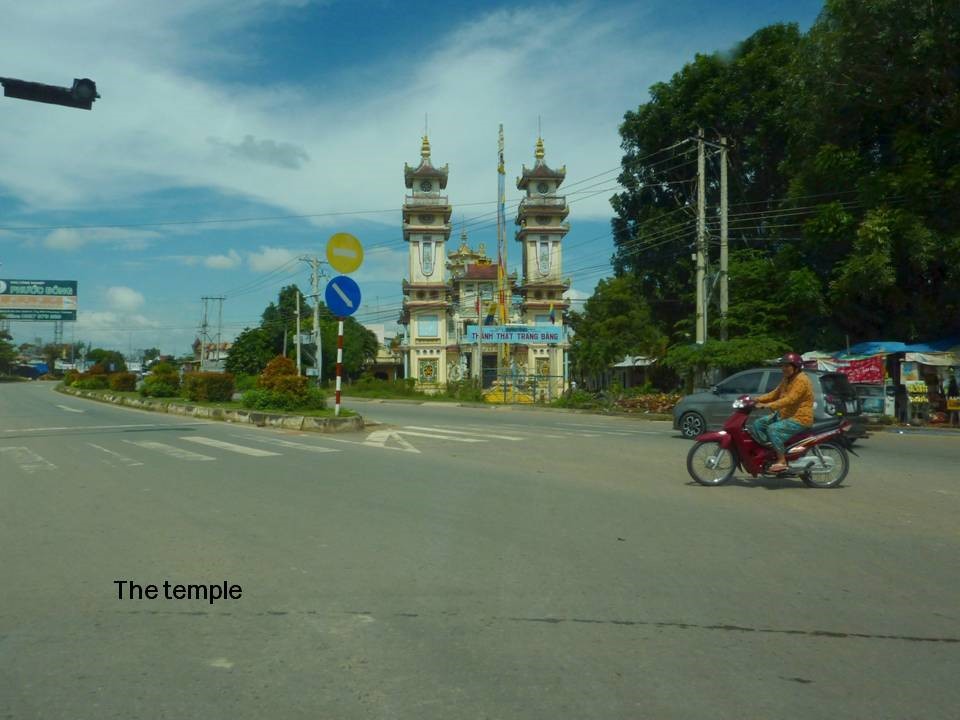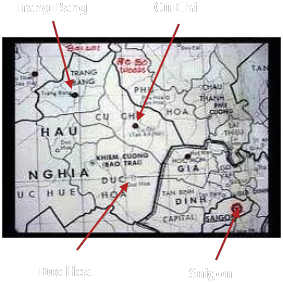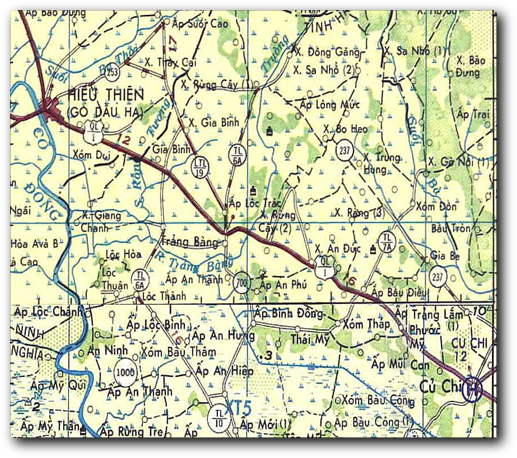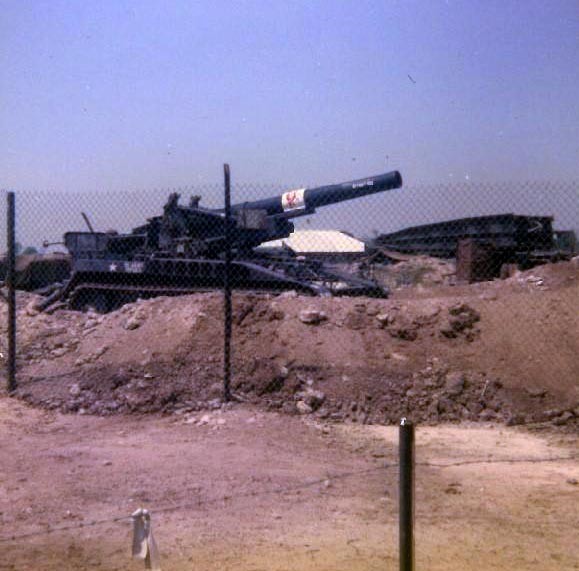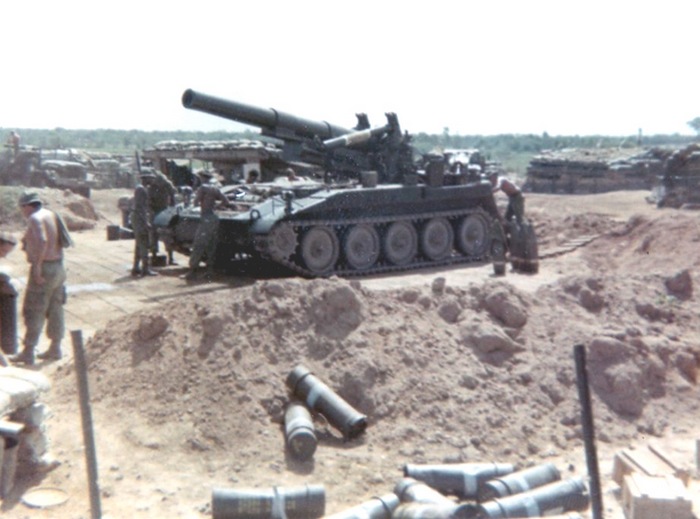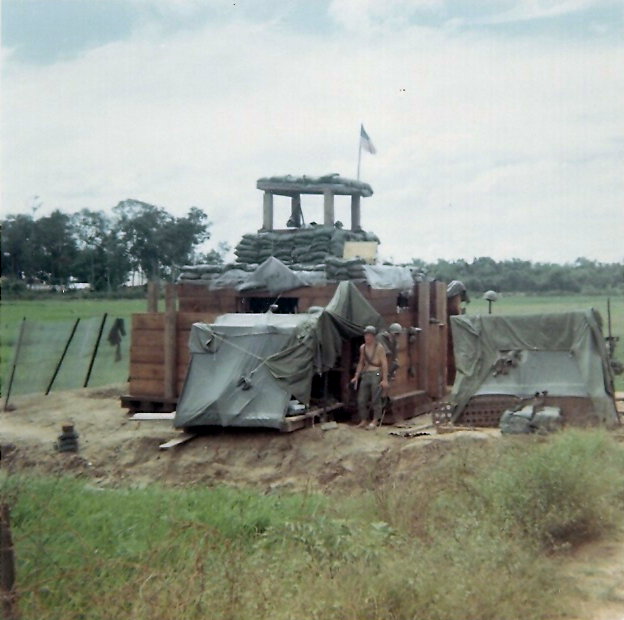 The Highway 1 bridge east of FSB Stuart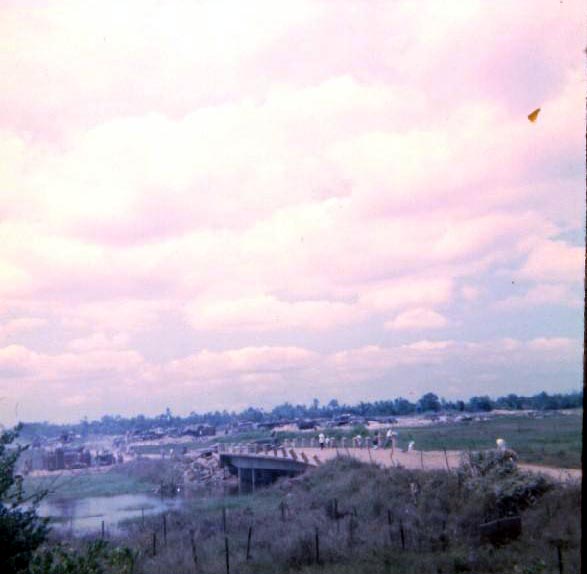 FSB Stuart - Trang Bang

The battalion spent considerable time traveling through this hamlet of Trang Bang during its time spent in Vietnam. Charlie Company was the first company to be "stationed here" while being OPCOND to the 2/22nd in May, 1968. Later, in the fall, September 22nd, the Battalion returned intact, and set up at FSB Stuart, relieving the 101st ABN, and a day later, A,B and D companies traveled up TL6A (6 Alpha) for the first time and began the process of building FSB Pershing beginning the first week of October, 1968. FSB Stuart was only large enough to house about a company of infantry.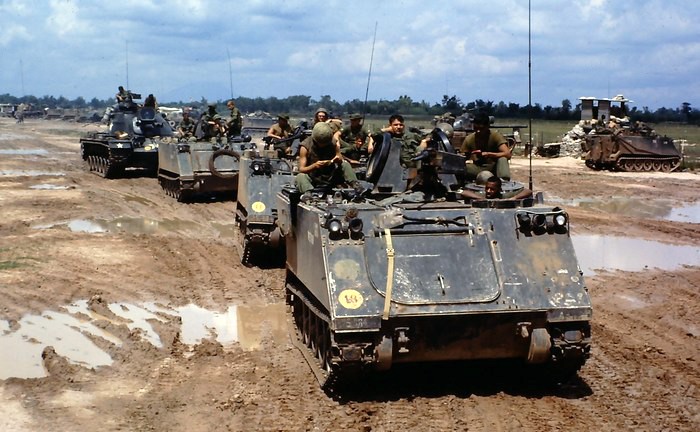 Our local "guests", 3/4 Calvary spent a lot of time at FSB Stuart while operating road security between Cu Chi and Tay Ninh on Hwy QL 1.
D Battery, 3/13th Artillery 8" self propelled guns
C C0 SP4 Dennis Buckley at defensive bunker placed on each side of the road on the east side of the bridge. We started using ground radar here to detect night movement in late 1968.
Earlier in 1968, around May, FSB Stuart II was located west southwest of Trang Bang about a click or two from this photo and laid between the south city limits of Trang Bang and the Vam Co Dong River.

Location of FSB Pershing (for more on FSB Pershing, go to Pershing TAB)

Location of FSB Stuart III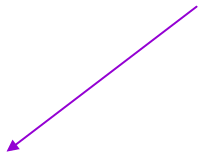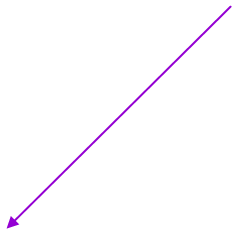 Ass Kickers - M48's and always a site to see.....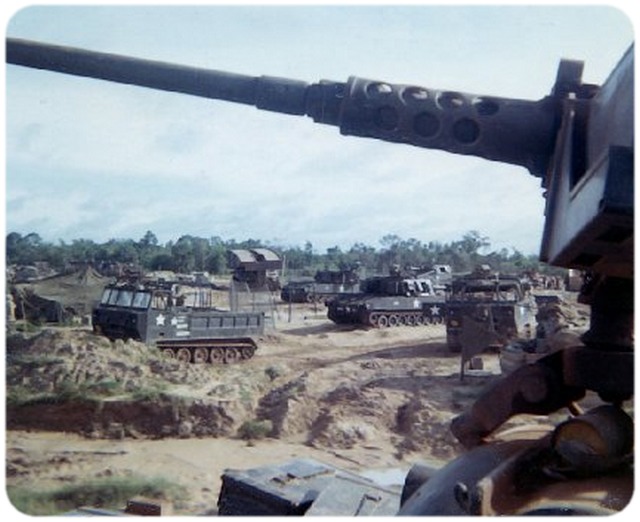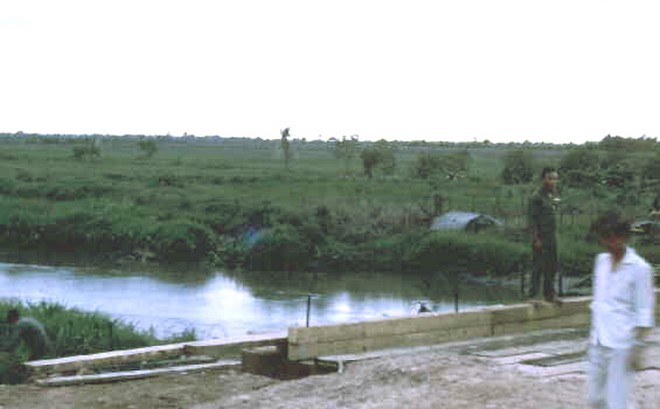 Bridge on Hwy 1 - looking northeast